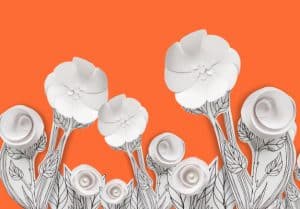 The Visual Arts curriculum prepares students for transfer to four year institutions, and employment opportunities, in this rapidly changing field by honing their abilities and creativity to become visual explorers. Whether it be courses such as 2D or 3D design, art history, art appreciation, drawing, ceramics, or graphic design, students with visual arts training leave Highland with a strong foundation for continued study, or a career, in the exciting world of arts.
With art exhibits, concerts, and award-winning theatre productions, our campus is alive with creativity. As a facet of Highland's Fine Arts program, the Visual Arts offers developing artists opportunities at the highest level of professional training.
Let us help you get started, just tap the button below to schedule a visit and meet our faculty.