Start your Engineering Career at Highland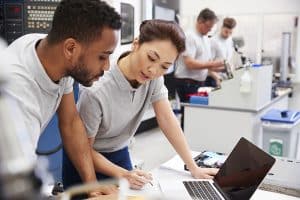 The Pre-Engineering Program is designed for students who are interested in a career in Engineering. A student entering the pre-engineering program concentrates on completing courses in mathematics, physics, chemistry, communications, and humanities. After graduating the second year, you can transfer to the engineering school of your choice to complete a baccalaureate degree in engineering.
Students will increase their knowledge in math and science giving them a broad knowledge base for their future engineering studies. Students will be able to successfully navigate paths of Mechanical Engineering, Civil Engineering, Electrical Engineering, or other Engineering fields.