Home of the Cougars!
Welcome to the home of the Highland Cougars and to another exciting season. This year our teams will continue the tradition of excellence, on and off the courts. Our student-athletes are students first. Our coaches stress the importance that academics and discipline play in being successful.
Important Links
---
Following the recent recommendations from the Center for Disease Control and Prevention (CDC), the NJCAA has made the difficult decision to cancel spring competition, effective immediately.
NJCAA Communication Link: NJCAA National Office Communication Spring Cancellation
The NJCAA is suspending all competition beginning March 14 through April 3. All Highland Cougar Athletics are on pause until April 3.
NJCAA Communication Link: NJCAA National Office Communication
Cougar News
Congratulations to our bowling team on a fantastic weekend of bowling at the NJCAA Tournament in Buffalo, NY.  The Team finished 3rd in the Nation.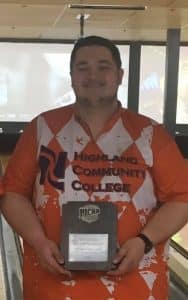 Nick Howard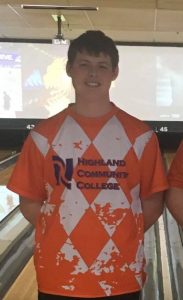 Austin Strite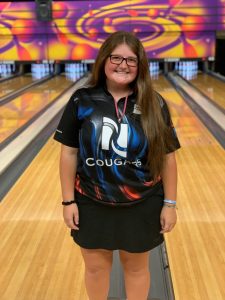 Lizzy Barton
Special mention to Nick Howard on being the NJCAA Individual All-Events Champion. Nick and Austin Strite were NJCAA Doubles Champions. Lizzy Barton and Kirstin Rood placed 4th in the NJCAA Doubles. Nick Howard and Austin Strite received All-American recognition as well. Congrats to all our bowlers!
CONGRATULATIONS COUGARS!!  REGION IV DIVISION I CHAMPS!!
The Cougars will play in Moberly, MO Saturday, March 7th at 7:00 pm.  Winner of that game will advance to the National Tournament in Hutchinson, KS.  Go Cougars!
Former Highland Cougar men's basketball player, Antwon Harris, has been inducted to the NJCAA Region IV Hall of Fame class of 2020. Antwon was named 1st team All American in 2006 leading the Highland Cougar Basketball team to a 3rd place finish in the 2006 NJCAA Division I National Tournament.  The Cougars finished the year 34-2.  Antwon was also named 1st team All Region and MVP of the Arrowhead Conference.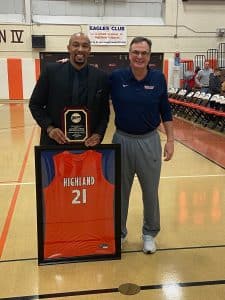 CONGRATULATIONS ANTWON!!
HCC Alumni Shareef Smith and Deang Deang playing for Eastern will travel to UW Madison for season opener 11/8/2019.  Click on the link below to read article in Madison Journal.
HCC Alumni to Play at UW Madison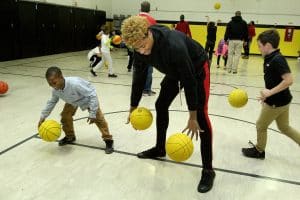 Luka Barisic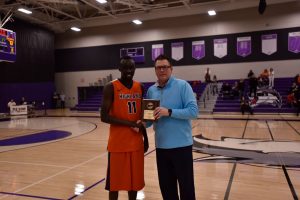 Deang Deang
Congratulations to Luka Barisic and Deang Deang on their selection to the Region IV Tournament Team!
All Highland Post Season Games
Live on Kickin' Country K92 WFPS-FM  (92.1 FM)  Pregame show starts 45 minutes prior to tip off
Game 1 Thursday vs. Daley     Pregame Show 5:15 pm             Tipoff 6:00 pm
All games also available worldwide on the internet at www.BigRadio.fm or on your smartphone or tablet by downloading the free Tune In radio app from the App Store
Men's Basketball 2/28/2019
Highland Shoots for Region IV Title with new foe in the way
Men's Basketball 10/17/2018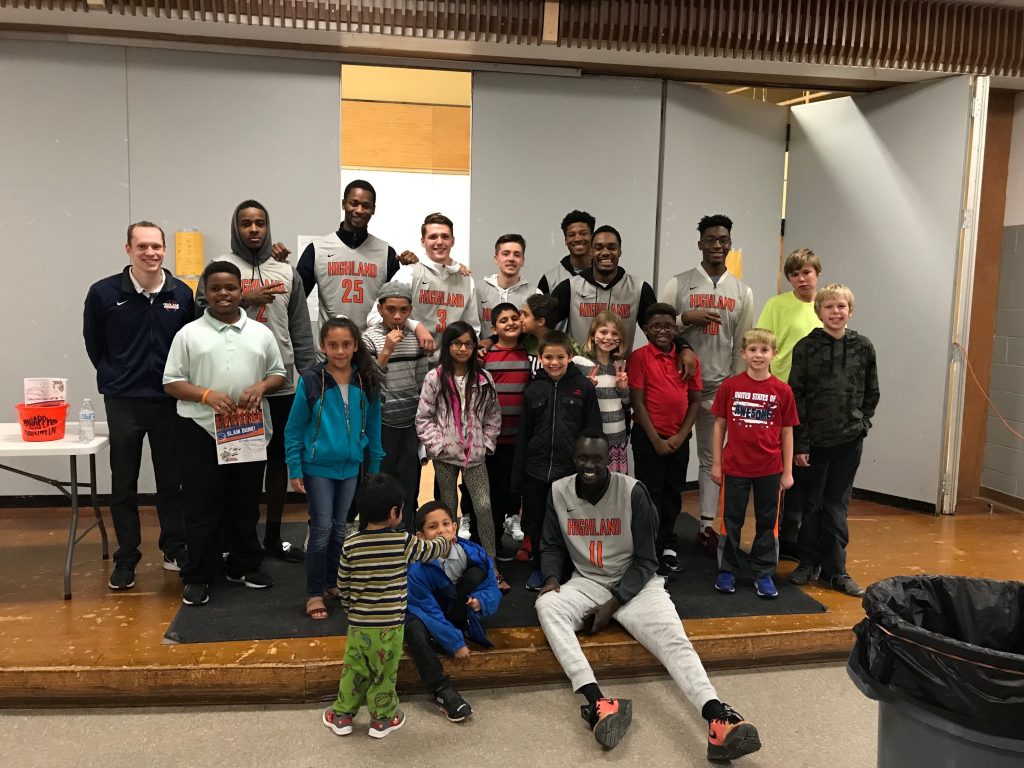 Some of the Highland Men's Basketball Team enjoyed participating in Carl Sandburg's Fall Fest.