An overview of our Academic Divisions
Business and Technology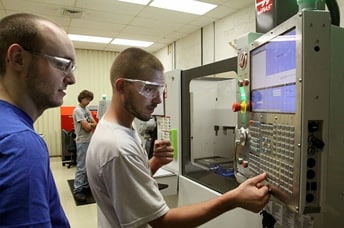 The Business and Technology Division stretches into the many different areas including automotive service, agricultural management, equine science, business administration, office technology, accounting, computer programming, industrial technology, and cosmetology. Because many of the areas in the Business and Technology Division require a short-term commitment of 6 to 24-months of education, you will have the opportunity to put your education to work quickly. Once you complete your degree or certificate, you will be ready to meet the work world head-on by starting a new career or improving your earning power right away. With an infusion of business courses into our curriculum, many of our business and technology graduates choose to establish their own businesses, and students interested in transfer opportunities.
Humanities, Social Sciences & Fine Arts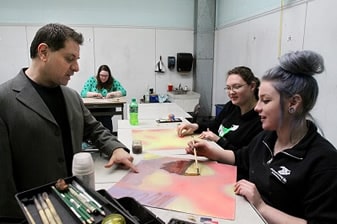 The Humanities, Social Sciences and Fine Arts Division is one of our cornerstones. Our social sciences area is a birthplace of great thinkers, philosophers, political leaders, and social and behavioral scientists. The humanities area gives students an opportunity to find and enrich your artistic and creative talents. Humanities is key to college and life beyond the college classroom. A strong grounding in Humanities is important for every student. You may choose to take a class or two, or you may find a new interest—even an academic home. This can be the beginning of your quest for advanced degrees.
Natural Sciences and Mathematics
The Natural Science and Mathematics Division houses a number of programs contained within life science, physical science, engineering, mathematics, and pre-professional health science.
Professionally, graduates of these programs often work as scientists, technicians, teachers, engineers, mathematicians, statisticians, and health care providers.
Programs within the Division are intended to prepare students for advanced baccalaureate-level coursework.
Nursing and Allied Health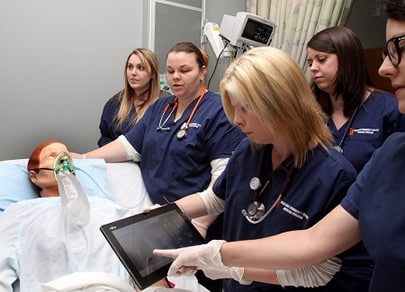 The Nursing and Allied Health Division houses the full-time and part-time ADN, Basic Nursing Assistant, Medical Assistant, Emergency Medical Services and Paramedic (Through Swedish American Health System), and Phlebotomy programs.
All programs are accredited by the Higher Learning Commission and taught by caring professionals in the field. The ADN program prepares students to take the National Council Licensure Examination (NCLEX-RN). Upon successful completion of the exam, the student is eligible to become licensed as a registered nurse (RN). BSN options are available through our partner schools.