TRIO and Project Succeed at Highland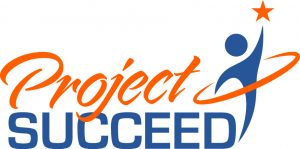 Student Support Services and Project Succeed are available here at HCC! We provide a comprehensive array of information, counseling, academic instruction, and other support services to students who may have been underrepresented in colleges in the past.
Project Succeed is a federally funded academic retention program designed to enhance the academic success, retention, and academic goal completion of project participants.
As a participant, you receive ongoing individual attention and support by meeting with a coordinator to discuss your goals and develop a strategy for success!
Project Succeed provides services from a team of professionals dedicated to helping
participants achieve their educational goals. Here's what Project Succeed can do
for you:
Academic Support Plan
Each student will have an intake conference with a project coordinator. We will assist students to develop a plan to complete their education at HCC and transfer.
Retention Services
Academic advice and assistance in course selection
Assistance with career information and exploration
Referral to appropriate services on and off campus
Scholarship information
Referral for financial concerns
Academic Assistance
Instruction:
Tuition-free classes
Individual instruction in writing and study skills
Skill-building and personal enrichment workshops
Tutoring:
Writing and math tutoring by instructors
Referrals to peer tutors for content areas
Transfer Assistance
Transfer planning
Visits to 4-year colleges
Assistance with the transfer process
Financial aid information
Scholarship information
Peer Mentor Program
Students paired with other students whenever possible for instruction and advice on study skills and college survival.
Cultural Enrichment
Free tickets to campus plays and concerts
Various project activities
Project Succeed Application
Printable Application
Fillable Application
How to digitally sign a PDF:
1. Click on signature box.
2. Configure Digital ID.
3. Create a new Digital ID.
4. Save to file.
5. Type in name and email only.
6. Create password.
7. Choose signature and click continue.
8. Enter password to approve signature.
Mandatory (required) provision of the SSN: The Department of Education requires Project Succeed to request an SSN from every student that applies to the program. The SSNs are very important as they allow the Department to match participant lists with the federal financial aid files for purposes of tracking participant outcome. Providing the information on this form is mandatory (to be accepted into the Project Succeed Program); failure to disclose a SSN will not result in the denial of any rights, benefits or privileges to which you are entitled.
The information that is collected on this form will be retained in the program files and may be released to other Department officials in the performance of their official duties
Contact Us
Anthony Sago, TRIO Services Director, 815-599-3588
Brian Moore, Academic Advisor, 815-599-3437
Liz Hamilton, Administrative Assistant/Student Support Services, 815-599-3583
Email the Project Succeed staff.
The TRIO/Project Succeed office is located on the first floor of the Marvin-Burt Liberal Arts Center.