Over 70 Academic Programs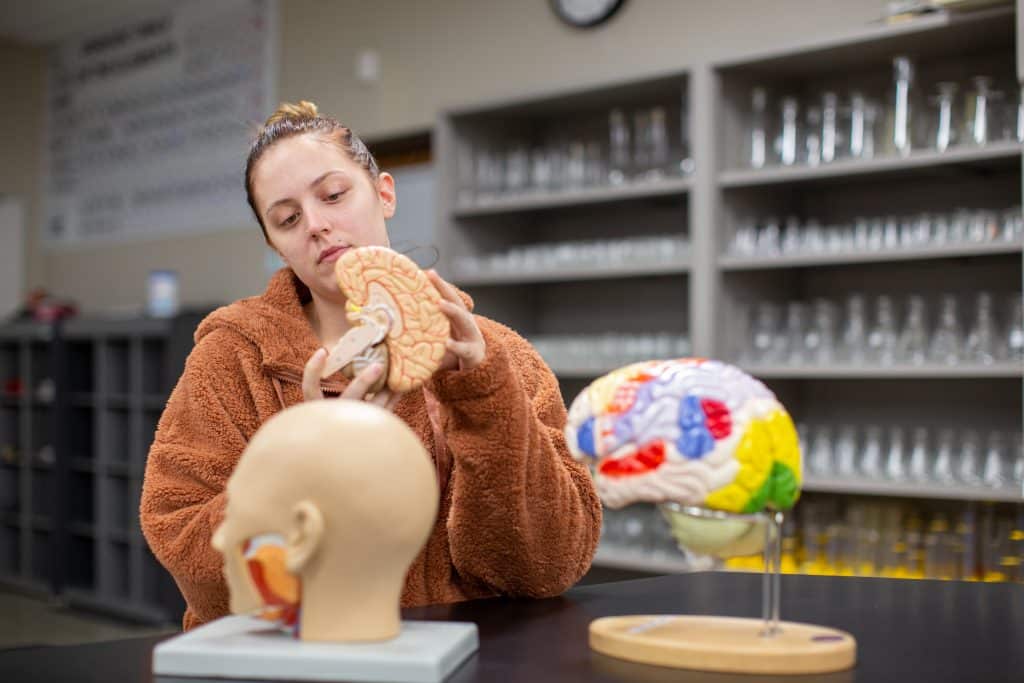 Highland Community College offers educational programs designed to transfer into a baccalaureate program at senior institutions, lead directly to employment, or satisfy a special interest.
Students who plan to transfer to earn a baccalaureate degree should earn an Associate of Arts, Associate of Science, or in some instances an Associate of Engineering Science.
Students who desire to develop an individualized program of study to meet their personal and vocational goals may earn the Associate of General Studies degree.
Students who prefer to take coursework leading directly to employment or developing a trade should enroll in a Certificate Program or an Associate of Applied Science degree. Some of the Associate of Applied Science degrees are transferable through specific transfer agreements.
Highland Community Colleges has identified five General Education Institutional Outcomes that guide learning for degree-seeking students.
---
View the Academic Catalog
Previous Editions
---
Distance Course State Authorization Reciprocity Agreements

Highland Community college has been approved by the State of Illinois to participate in the National Council for State Authorization Reciprocity Agreements. NC-SARA is a voluntary, regional approach to state oversight of postsecondary distance education. Find out more here.