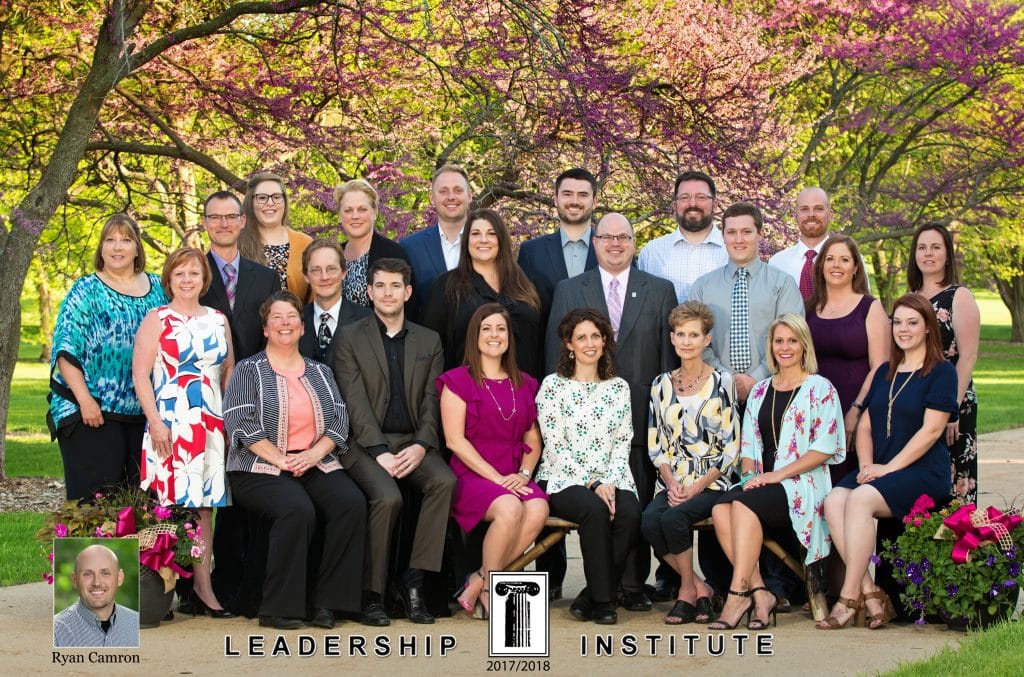 Leadership Institute
In 1990 a major local bank approached the college with an idea for celebrating, with a gift of some enduring significance, their 100th anniversary. The Highland Leadership Institute was created to develop and sustain a network of local leaders. Alan Wenzel, a Speech Communicator faculty member was appointed director, and in 1991, the first class was named. Each year since then, the Leadership Institute has offered from 20 to 40 community leaders a program of leadership skill building and community awareness.
For more information about the annual application process, contact the Leadership Institute.
Leadership Institute Brochure
Leadership Institute Application
Frequently Asked Questions
Jo Daviess Leadership Forum
Citizens of Jo Daviess County approached the college in 2000 with a request to develop a community leadership program in their county. A local Steering Committee was formed, the Highland Foundation provided funding, and in 2001, the program began with a first class of 17 local community leaders. The Forum is dedicated to developing a diverse group of capable and committed leaders.
For more information about the annual application process, contact the Leadership Forum.
High School Servant Leadership Program
The 2016-2017 academic year, the High School Servant Leadership program celebrated their 20th anniversary at Highland Community College.
The College received a one-year grant from the Kellogg Foundation in the amount of $25,250.00 to begin the High School Servant Leadership Institute, to train high school juniors on the servant-leadership concept with an emphasis on community volunteerism. In 1997 each high school in the region is invited to participate and nominate 2 juniors to represent their school. To date, more than 200 high school students have participated from all 17 high schools in the College district. In 2003, the program received the Stephenson County Quality of Life Award. Program representatives have also been asked to present at the International Conference for Servant-Leadership in June 2004. This is the group's second invitation to that conference.
Click here for 2018-19 Servant Leadership Resources
For more information about the Servant Leadership Program or to support the student's volunteer efforts, contact the program Coordinator Dan Dick.