Join a Team that Inspires Learners
During the last 50 years, Highland Community College has earned a reputation for excellence. Through the decades we have received numerous awards and recognition for our curriculum, programming, instructors, students, and facilities. Plus, we are driven by our mission to shape the future of our communities by providing quality education and learning opportunities through programs and services that encourage the personal and professional growth of the people of northwest Illinois.
You could work at a high-quality, student-centered college where you're partnering with learners to successfully shape their future.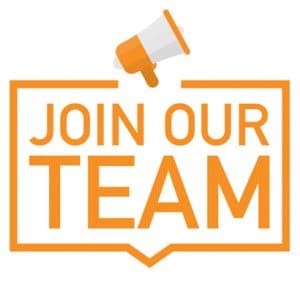 Candidates with disabilities who require reasonable accommodation to file their application, please contact Human Resources at 815-599-3426.
The Governor of the State of Illinois has issued Executive Order 2021-20 (Covid-19 Executive Order No. 87), to include mandatory COVID vaccines or submission to weekly testing for higher education faculty, personnel, and college students, as well as issuing an indoor mask mandate for all. If you apply for a position at Highland Community College, and are hired, the College will require proof of vaccination or weekly testing as required by this mandate.
The College employs individuals lawfully eligible to work in the United States.
To view the status of current open positions, click here. This information is updated regularly, so check back for updates.
Equal Opportunity Employment information
Illinois Community College System Annual Administrator and Faculty Salary and Benefits Portal
Contact Information
For questions regarding position qualifications or application procedures, please see contact information below.
Highland Community College
Office of Human Resources
Student Conference Center Rm H-232
2998 W. Pearl City Rd.
Freeport, IL 61032
815-599-3426
Office of Human Resources
For Internal Use
(Links for current faculty and staff, excluding student workers and temporary/seasonal employees.)