---
**DUE TO COVID-19, ALL LIFELONG LEARNING CLASSES ARE CANCELED UNTIL FURTHER NOTICE.**
View the Lifelong Learning Spring 2020 class schedule here:  Spring 2020
Click Register Now button below to view and register for Spring 2020 Lifelong Learning classes using a major credit card or debit card: 

Or complete the registration form, enclose your personal check and:
mail it to:
Highland Community College
c/o Admissions
2998 W. Pearl City Rd.
Freeport, IL 61032
or fax it to 815.235.6130 and Admissions staff will call you to process your payment via credit card over the phone.
or register by visiting the Admissions Office on the second floor of the Student/Conference Center on the Highland campus and make payment in person.
Like our Facebook page, HCC Lifelong Learning; or follow us on Twitter @HCC_LLL.
---
---
Online and Blended Courses through Partnerships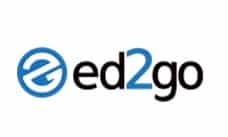 Through the HCC Business Institute, we offer a wide range of highly interactive courses that you can take entirely over the Internet. All of our courses are led by expert instructors, many of whom are nationally known authors. Our online courses are affordable, fun, fast, convenient, and geared just for you.
Ready to explore our catalog? Browse our catalog or check out our popular, new, and featured courses.
---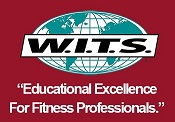 Highland has partnered with World Instructor Training Schools (W.I.T.S) to offer face-to-face/online/blended courses designed for fitness professionals interested in enhancing their skills, meeting continuing education requirements for recertification, earning new nationally-recognized certifications, and gaining the business acumen to either take a management role or pursue entrepreneurship opportunities within the fitness industry.
NEW – Certified Personal Trainer Course with Test Voucher Included!
Get all the information needed to start an exciting fitness career & become a Certified Personal Trainer with an option to complete an employer internship that can walk you into jobs!
Hybrid/Blended Certified Personal Trainer, 2 certification levels for one price (test vouchers included!). Level 1 CPT – Pass both written exam and practical skills exam. Level 2 CPT – Obtain a Level 1 CPT & Complete the 30 Hour Internship. Click here for a complete list of courses offered.
---
Tell us what courses you would like to take or teach
Tell us what courses you would like to take by completing this survey.
If you are interested in teaching, please complete this survey.
---
More Information
For more information about Lifelong Learning classes call 815-599-3403, email: lifelonglearning@highland.edu or Admissions at 815-599-3414, email: admissions@highland.edu.
Want to teach a course? Please complete and return the Course Proposal Form. We will contact you once the form has been received.