---
Lifelong Learning Course Schedule
A complete listing of Lifelong Learning courses are in the searchable table at the bottom of this page or click here to view the searchable schedule for lifelong learning classes.  You may also view our Fall Catalog.
Like our Facebook page, HCC Lifelong Learning; or follow us on Twitter @HCC_LLL.
Register for Fall 2019 Lifelong Learning Classes
Click Register Now to register online by using a major credit card or debit card.

Or complete the registration form, enclose your personal check for payment and:
mail it to:
Highland Community College
c/o Admissions
2998 W. Pearl City Rd.
Freeport, IL, 61032
or fax it to 815.235.6130 and admissions staff will call you to process your payment via credit card over the phone.
or register by visiting the Admissions Office on the second floor of the Student/Conference Center on the Highland campus and make payment in person.
---
Healthcare e-Learning
Health Ed Today e-Learning courses are highly interactive and provide students with an enriched learning experience.  Our Pharmacy Technician Program course was developed through a partnership with leading education organizations including Pearson Education, E-College and Condensed Curriculum International. This course will prepare students to enter the pharmacy field and to pursue certification including the Pharmacy Technician Certification Board's PTCB exam.  Course includes:
24 hour a day instructor support and course mentor
Engaging labs
Student exercises and course videos
Textbooks, workbooks and student materials
Optional clinical externship
Specific Registration Procedure: Fill out the registration form, including your email address and Course #3766. Mail back to Highland Lifelong Learning with payment.  Next, register on-line at www.healthedtoday.com/highlandcommunitycollege and follow instructions at the partner website.  For help call 815-599-3403.
---
SUMMER

Creative Tech Camps and Theatre Camps for Kids,
---
Online and Blended Courses through Partnerships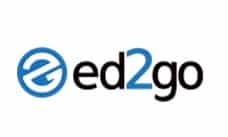 Through the HCC Business Institute, we offer a wide range of highly interactive courses that you can take entirely over the Internet. All of our courses are led by expert instructors, many of whom are nationally known authors. Our online courses are affordable, fun, fast, convenient, and geared just for you.
Ready to explore our catalog? Browse our catalog or check out our popular, new, and featured courses.
---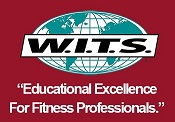 Highland has partnered with World Instructor Training Schools (W.I.T.S) to offer face-to-face/online/blended courses designed for fitness professionals interested in enhancing their skills, meeting continuing education requirements for recertification, earning new nationally-recognized certifications, and gaining the business acumen to either take a management role or pursue entrepreneurship opportunities within the fitness industry.
NEW – Certified Personal Trainer Course with Test Voucher Included!
Get all the information needed to start an exciting fitness career & become a Certified Personal Trainer with an option to complete an employer internship that can walk you into jobs!
Hybrid/Blended Certified Personal Trainer, 2 certification levels for one price (test vouchers included!). Level 1 CPT – Pass both written exam and practical skills exam. Level 2 CPT – Obtain a Level 1 CPT & Complete the 30 Hour Internship. Click here for a complete list of courses offered.
---
Tell us what courses you would like to take or teach
Tell us what courses you would like to take by completing this survey.
If you are interested in teaching, please complete this survey.
---
More Information
For more information about Lifelong Learning Classes call 815.599.3414 or 815.599.3403 or email: admissions@highland.edu.
Want to teach a course? Please complete and return the Course Proposal Form. We will contact you once the form has been received.
Fall 2019 Classes in a searchable table
Fall 2019 Lifelong Learning Courses
| Category | Course Title | Course ID (CRN) | Location | Register by | Date(s) | Day | Time | Course Fee | Instructor | What is this course about? |
| --- | --- | --- | --- | --- | --- | --- | --- | --- | --- | --- |
| Creative Arts | Wire Wrapped Pendant | 3647 | H-208 | November 13, 2019 | Nov. 20 | W | 6:00-9:00 PM | 25 | Dawson | In this class you will learn how to make a wire-wrapped pendant, ready to hang on your favorite necklace. No heat or power tools needed – just hand tools and wire. Ready-to-wrap pendants will be available to select the night of class, or you can bring your own from home. You can bring your own stone or buy at class for $3-$5. Please bring your own hand tools: smooth-faced round-nose pliers, smooth-faced flat-nose pliers and side cutters. A few tools will be available for your use. |
| Culinary Arts | New Mexican Fare | 3779 | St. John's UCC, Freeport | November 4, 2019 | Nov. 11 | M | 5:30-8:30 PM | 45 | Staver | New Mexican cuisine is NOT Tex-Mex. Flavorful dishes include Salsa Verde, Ranchero sauces, chiles rellenos, pinto beans, chicos, carne adovada and variations on your favorite guacamole. No dishes repeated from prior years. Please bring containers to take food home in. |
| Culinary Arts | Mastering Italian Cuisine | 3780 | St. John's UCC, Freeport | November 11, 2019 | Nov. 18 | M | 5:30-8:30 PM | 45 | Staver | Learn classic Italian recipes and regional favorites. Even if you have taken the class before, please take again. No recipes repeated. Please bring containers to take food home in. |
| Fitness | Walk and Stretch - Fall 2 2019 | 3646 | Mt. Morris Senior Center | November 11, 2019 | March 13, 1901 | M, W, F | March 1, 1900 | 38 | Heid | Join this class for a light aerobic activity that conditions your heart while you improve your flexibility and increase your energy levels. For all ages. |
| Health and Wellness | CBD Oil and Medical Marijuana - What You Should Know | 3727 | H-208 | November 6, 2019 | Nov. 13 | Th | 6:00-8:00 PM | 20 | Rodriguez | What is CBD oil and medical marijuana anyway? Are they legal? Safe? Effective? What are they used for? You have probably heard stories about the use and abuse of CBD oil and medical marijuana. Learn the facts about these two current health trends in the news. |
| History and Culture | New - The Civil War | 3703 | H-210 | October 28, 2019 | Nov. 4, 11, 18, 25 | M | 1:00-3:00 PM | 69 | Dammann | Comprehensive examination of the Civil War includes discussion of "Uncle Tom's Cabin", primary battles, reasons for the war, Lincoln's assassination and the reconstruction. Gordon E. Dammann, D.D.S., is the author of the three-volume Pictorial Encyclopedia of Civil War Medical Instruments and Equipment, co-author of Images of Civil War Medicine-A Photographic History, and editor of the reprint Memoirs of Jonathan Letterman, MD Surgeon of US Army 1861-1864. He is founder of the National Museum of Civil War Medicine. |
| History and Culture | Spanish Movie Night-Nov. 7, Frida, (Mexico), adult ticket | 3666 | H-210 | October 31, 2019 | Nov. 7 | Th | 5:30-8:30 PM | 5 | Szterensus | A biography of artist Frida Kahlo, who channeled the pain of a crippling injury and her tempestuous marriage into her work. There will be a brief introduction before the showing and a discussion afterwards. Movies are in Spanish with English subtitles. |
| History and Culture | Spanish Movie Night-Nov. 7, Frida, (Mexico), student ticket | 3667 | H-210 | October 31, 2019 | Nov. 7 | Th | 5:30-8:30 PM | 2 | Szterensus | A biography of artist Frida Kahlo, who channeled the pain of a crippling injury and her tempestuous marriage into her work. There will be a brief introduction before the showing and a discussion afterwards. Movies are in Spanish with English subtitles. |
| History and Culture | An Overview of World War I | 3685 | H-210 | November 11, 2019 | Nov. 18 | M | 6:00-8:00 PM | 29 | Peterson | This course looks at Europe in 1900 then examines the causes that led to the Great War (World War One). It reviews the tactics used and the conditions of trench warfare. It also reviews the actions taken on the Eastern Front, Lusitania, Jutland and the U-boat war. Such Battles as the Battle for Paris, Verdun, the Somme, the final German offensive and the American army's arrival. It includes the Armistice and the results of the Treaty of Versailles. |
| Personal Finance | Tips for Writing Simple Wills, Powers of Attorney for Health Care or Property | 3729 | H-208 | November 14, 2019 | Nov. 21 | Th | 6:00-8:00 PM | 20 | Rodriguez | Do you know how to write a simple will or a health care or property power of attorney? Learn about these important documents and what is necessary to get your affairs, or the affairs of someone you love, in order. (Insightful information; does not take the place of legal counsel.) |
| Photography | Private One-on-One Photography Lessons | 4006 | TBD | June 13, 1900 | TBD | TBD | TBD | 199 | Gullett | Do you have a new camera, or just want some help learning your controls? Maybe you are going on a bucket list trip, and don't want to miss those magical moments? Once registered, we will contact you to establish a time that works for everyone. This is a great gift to the photographer in your family. Add a second person for only $75. Please contact Gary Gullett at Adventure Safari Network, 815-222-2824 to register. |
| Photography | Private One-on-One Photography Lessons - 2nd | TBD | TBD | June 13, 1900 | TBD | TBD | TBD | 75 | Gullett | Second person registration $75: Do you have a new camera, or just want some help learning your controls? Maybe you are going on a bucket list trip, and don't want to miss those magical moments? Once registered, we will contact you to establish a time that works for everyone. This is a great gift to the photographer in your family. Please contact Gary Gullett at Adventure Safari Network, 815-222-2824 to register. |
| Professional Development | Introduction to Voiceovers | 3648 | H-208 | October 30, 2019 | Nov. 6 | W | 6:00-8:00 PM | 49 | Midgley | Explore the voiceover industry! Discover current trends, opportunities, and tools you need to find success. Read a real script and receive coaching from your instructor, a professional, working voice actor from Voices for All, to improve your delivery. Receive a professional voiceover evaluation later. One-time, 2 hour, introductory class. |
| Professional Development | Selling on eBay | 3789 | T-159 | November 12, 2019 | Nov. 19, 26, Dec. 3, 10 | T | 6:30-8:00 PM | 69 | Ibalio | Have someone else's treasures in your house? Turn your extra stuff into someone else's treasures by selling on eBay. This seasoned eBay seller will offer tips and tricks to increase your selling price and success. |
| Professional Development | Introduction to Voiceovers: One-on-One | 3671 | TBD | TBD | TBD | TBD | TBD | 49 | Midgley | Explore the voiceover industry! In this fun and empowering 90 minute introductory workshop, you will learn about the different types of voiceovers and what tools are needed in order to find success in the voiceover industry. Your instructor will coach you in this One-on-One video chat setting as you read from real scripts, taking notes on your performance so you can receive a professional voice evaluation. Requirements: Students must have either Internet Access and Video Chatting capabilities using a method such as: Zoom, Skype (for PC/Mac) or iChat/FaceTime (Mac). |
| Professional Development | Pharmacy Technician eLearning with Clinical Externship | 3766 | TBD | TBD | TBD | TBD | TBD | 1299 | Condensed Curriculum Staff | This comprehensive, self-paced course will prepare students to enter the pharmacy field and take the Pharmacy Technician Certification Board's PTCB exam. Course content includes pharmacy medical terminology, pharmacy calculations, reading and interpreting prescriptions, defining generic and brand names drugs and much, much more! Student will have 6 month access to e-learning program, student portal, technical support, course mentors and instructor resources. Students will receive hard copy textbooks and workbooks. National certification review and exam coordination available. Program also includes clinical externship at a local healthcare provider! |
| Technology and Computing | Pics on My Phone - Now What? | 3787 | T-159 | November 5, 2019 | Nov. 12 | T | 6:30-8:00 PM | 25 | Ibalio | Got great pictures on your phone, tablet, or digital camera? Now what? Learn how to transfer those images to your computer or laptop, edit them, and share them on social media or through email. |
| Technology and Computing | iPhones: Pics on My Phone - Now What? | 3730 | Galena Public Library | November 26, 2019 | Dec. 3 | T | 1:00-3:00 PM | 25 | Staff | Got great pictures on your phone, tablet, or digital camera? Now what? Learn how to transfer those images to your computer or laptop, edit them, and share them on social media or through email. |
| Technology and Computing | Android Phones: Pics on My Phone - Now What? | 3731 | Galena Public Library | December 3, 2019 | Dec. 10 | T | 1:00-3:00 PM | 25 | Staff | Got great pictures on your phone, tablet, or digital camera? Now what? Learn how to transfer those images to your computer or laptop, edit them, and share them on social media or through email. |