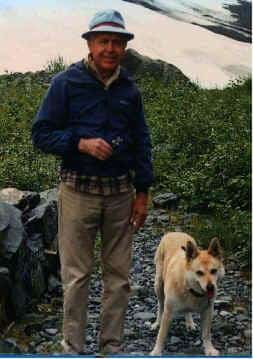 In 1994, Dr. M. E. Boyer, local retired veterinarian, approached Highland Community College with a challenging proposal. He wanted to provide seed money to create a program that would help students understand the inter-relationship between ethics, economics, and ecology.
The long-time Freeport, Illinois veterinarian didn't believe that technology would solve the earth's pressing environmental problems – but that "unless we start recovering natural things more, it will damage us."
Concerned about the increasing specialization of science, Earl funded the colloquium series to bring awareness to citizens of the interaction and importance of ethics and economics to environmental concerns.
The College convened a committee consisting of faculty and administrators to come up with an idea for a program that could be presented to Dr. Boyer for his approval. After several meetings, the committee agreed on a combination of lectures by outside speakers, a class, and an essay contest. This proposal was submitted to Dr. Boyer who provided whole-hearted monetary support.
Each year, the committee chooses a slightly different theme. A prominent speaker is chosen to address the College and community in the spring. The first year's theme was "Creating A Sustainable Society" and Gordon Durnil, author of "The Making of a Conservative Environmentalist" was chosen to be the speaker. Successive years have brought numerous speakers to campus, including the esteemed environmental poet Gary Snyder and the Chairman of the Maine Public Utility Commission.
---
Questions, comments, or other inquiries about the Boyer Colloquium are welcome at brendan.dutmer@highland.edu or 815-599-3493.