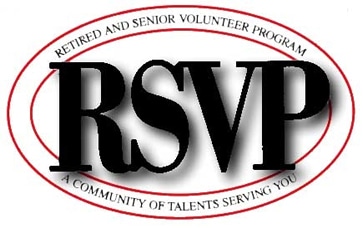 Sharing the Experience of a Lifetime
Highland Community College serves as the sponsoring organization for RSVP, the Retired and Senior Volunteer Program. This Corporation for National and Community Service program is designed to place adult volunteers who are age 55 and over with educational and social service organizations in the role of providing volunteer service to the community. In 2005, RSVP volunteers provided over 88,000 hours of service in northwest Illinois. RSVP volunteers assist seniors with taxes and insurance forms. They provide children with caps, mittens, and blankets. They assist in preschool, elementary, secondary, and special education classrooms. They aid adults in learning to read. They serve as guides for area museums. They assist in mailing numerous agency newsletters. They serve as receptionists, clerical assistants, and assist the elderly in keeping doctors appointments.
RSVP provides the following tangible benefits to all enrolled:
Volunteer placement
Volunteer insurance
Recognition of volunteer service
Reimbursement for out-of-pocket expenses including travel and meals upon request
Transportation assistance
In cooperation with the Illinois Secretary of State's office, RSVP coordinates a Rules of the Road Review Course for anyone in the College district. There is no charge for the course.
Volunteers are also involved in quilting programs. These activities raise money to help partially fund the RSVP program. The program provides opportunities for older Americans to give of themselves in service to others.
There is no cost to be an RSVP volunteer, just a willingness to serve your community. If you are currently a volunteer and would like to join RSVP, you need not take on any additional assignments.
For more information, call Cindi Mielke at the RSVP office at Highland Community College, 815.599.3491.