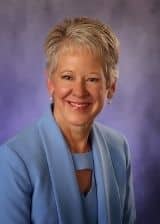 Dear Faculty and Staff,
Governor JB Pritzker and the Illinois Department of Public Health announced Wednesday that additional mitigations are being put in place due to the rise of COVID-19 cases in Illinois. When our region or state changes guidance around the pandemic, we evaluate our current campus practice, make adjustments as needed, and communicate any guidance to you.
After reviewing the added mitigations, Highland Community College's impact is minimal. In fact, the IDPH guidelines indicate that "Our goal is to reduce transmission as we head into the holidays so businesses and schools can remain open." In today's IL Community College President's meeting, Dr. Brian Durham, Executive Director at IL Community College Board, stated that "as it stands today, community colleges would be exempt from Stay at Home Orders." He also indicated this could change, but this is the current status. Even so, we are making efforts to limit traffic on campus so that classes and essential services can remain open. The conference center use is being reviewed and needed adjustments will be made. Divisions and departments will be working with their respective Vice President to develop a reduced traffic plan should mitigation continue and/or become more strict. Our priority will be 1) campus safety; 2) to continue/complete the classes that need to meet in person; and, 3) provide the necessary services for students.
Faculty, ideally we will be able to complete the semester as planned. However, the reality is that tighter restrictions may be imposed. While we are hopeful that future mitigations will not include tighter restrictions for schools, we need to make alternative plans in the event the restrictions do have a direct impact. With that in mind, please consider how you would complete your course(s) remotely if we were not able to return to campus after Thanksgiving. This potential planning should also account for how you would deliver the final exam if on campus testing were not an option. If you have questions or concerns, you should work with your dean to address these.
Staff, supervisors are working with their Vice President to create a reduced traffic plan for your area. Given the upcoming holidays, the plan should consider vital services between Thanksgiving and the start of the Spring 2021 semester. As we work through these plans, let's continue to provide students with flexible service options in a safe environment.
Again, we are not currently impacted by the newly released IDPH guidelines. However, now is the time to consider and plan for the possibility that we might be in the near future.
I would like to thank all of you for helping to keep our campus safe. Your careful guidance has allowed us to remain open and operating. Please, continue to practice social distancing, wearing a mask, and self-monitoring for symptoms. If you are waiting for test results or feeling sick, please do not come to campus. As a reminder, you can reference all of our guidance at highland.edu/hcc-advisory.
Take care of yourselves,
Chris
Christina Kuberski
President
Highland Community College
2998 West Pearl City Road
Freeport, IL 61032
(815) 599-3513
Chris.Kuberski@highland.edu