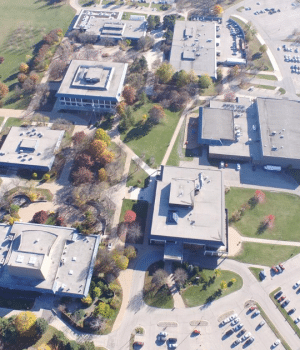 FREEPORT — As Highland Community College prepares to welcome Cougars back to campus for the Fall 2022 semester, offices will be closed part of the day on Thursday and Friday, Aug. 18 and 19.
Campus offices will not be open to students or the general public during the following times:
8 a.m. to noon on Thursday, Aug. 18
Noon to 1:30 p.m. on Friday, Aug. 19
All staff and faculty will be participating in Highland's Opening Days, slated to include campus-wide meetings, trainings and additional events Thursday and Friday. Campus will remain open from noon to 5 p.m. on Thursday, as well as from 8 a.m. to noon and 1:30 to 5 p.m. on Friday.
Classes start at Highland on Monday, Aug. 22. Regular office hours for the semester are 8 a.m. to 5 p.m. Monday through Friday.