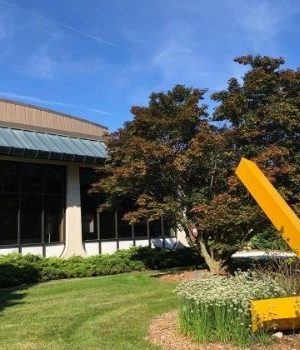 Highland Community College Theatre Arts Department seeks a diverse cast for the fall theatre production of "Our Town" by Thornton Wilder. Students, faculty, staff, and community members are welcome to audition. No previous experience is required.
Auditions are held Wednesday, Aug. 25 from 1:30 — 3 p.m., and Friday, Aug. 27 from 11 a.m. —
1 p.m. in the Ferguson Fine Arts Theatre (Building F), 2998 W. Pearl City Rd., Freeport, Ill. Director Laura Early will make other arrangements or hold a virtual audition submission for those who cannot make the in-person auditions.
Performance dates are at 7:30 p.m. Thursday, Oct. 7, Friday, Oct. 8, and Saturday, Oct. 9.
Winner of the Pulitzer Prize for Drama, "Our Town" examines with humor and sadness the joys and losses in life. Playwright Edward Albee calls "Our Town," "the greatest American play ever written."
Highland Community College follows safety recommendations set forth by the Illinois Department of Public Health, the CDC, state and federal guidelines. During all rehearsals and performances, masks and social distancing is practiced.
For more information about the play or auditions, email Laura Early at laura.early@highland.edu.