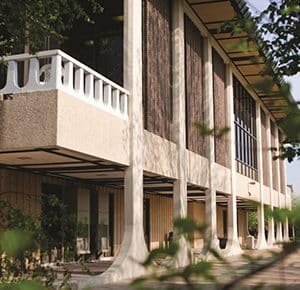 Highland Community College's Clarence Mitchell Library will hold One Book One Highland campus reading program this fall. The book "When They Call You a Terrorist: A Black Lives Matter Memoir" is available on Aug. 30 at the library for students and employees. Campus discussions are planned with a variety of speakers throughout the fall semester.
"The common read provides a shared experience of intellectual and community engagement by bringing the campus community together to read and discuss one book and its themes," said Laura Watson, Reference Librarian.
The book written by Patrisse Khan-Cullors and Asha Bandele touches on the life, art, and activism of Khan-Cullors as a co-founder of Black Lives Matter with themes including mental health, race, criminal justice, and activism.
The book is a poetic memoir about what it means to be a Black woman in America. It reflects on humanity with an account of survival, strength, and resilience. This is a foundation for a call to action to change the culture of how Black people are viewed in society.
The book is not available to the public, although members of the public are welcome to attend the events via Zoom™ on Sept. 15, 23; Oct. 13, 28, and Nov. 10, 18. For more on joining the Zoom discussions, visit highland.edu/event-calendar.