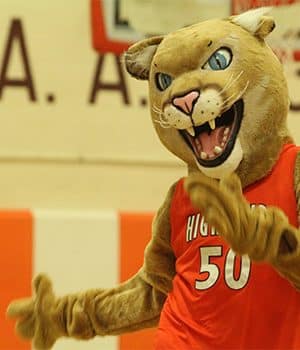 Below is the final exam schedule for the fall semester of 2019.  Final exam week is Dec. 9-13.  Please check for the times of your examinations.
Final exams in classes beginning at 5:00 p.m. or later on MW or 5:30 p.m. or later on TR, will take place on the first regular meeting night during final exam week. Saturday classes will have exams on the Saturday of final exam week.
In case of the campus closing due to inclement weather, Friday, December 13 will be the scheduled make-up day.
If your class begins between:                                                 Your final exam period will be:
8:00 –   8:50 a.m.  MWF                                                            8:00 – 9:50 a.m.   Mon. Dec. 9
9:00 –   9:50 a.m.  MWF                                                              8:00 –  9:50 a.m.   Wed. Dec 11
10:00 – 10:50 a.m.  MWF                                                            10:00 – 11:50 a.m.  Mon. Dec. 9
11:00 – 11:50 a.m.  MWF                                                              10:00 – 11:50 a.m.  Wed. Dec. 11
12:00 – 12:50 p.m.  MWF                                                             12:00 –   1:50 p.m.  Mon. Dec. 9
1:00 –   1:50 p.m.  MWF                                                                12:00 –   1:50 p.m.  Wed. Dec. 11
2:00 –   2:50 p.m.  MWF                                                               2:00 –   3:50 p.m.  Mon. Dec. 9
3:00 –   3:50 p.m.  MWF                                                                2:00 –   3:50 p.m.  Wed. Dec. 11
4:00 –   4:50 p.m.  MWF                                                                4:00 –   5:50 p.m.  Mon. Dec. 9
7:45 –   8:50 a.m.  TR                                                                      8:00 –   9:50 a.m.  Tues. Dec 10
9:00 –   9:50 a.m.  TR                                                                   8:00 –   9:50 a.m.  Thurs. Dec. 12
10:00 – 11:15 a.m.  TR                                                                    10:00 – 11:50 a.m.  Thurs. Dec. 12
11:30 – 12:45 p.m.  TR                                                                    12:00 –   1:50 p.m.  Tues. Dec. 10
1:00 –   2:15 p.m.  TR                                                                      12:00 –   1:50 p.m.  Thurs. Dec. 12
2:30 –   3:45 p.m.  TR                                                                      2:00 –   3:50 p.m.  Thurs. Dec. 12
4:00 –   5:30 p.m.  TR                                                                      4:00 –   5:50 p.m.  Tues. Dec. 10
Group Sessions
ART110A, B          Intro to Art           M120         2:00-3:50         Tuesday, December 10          Apolloni