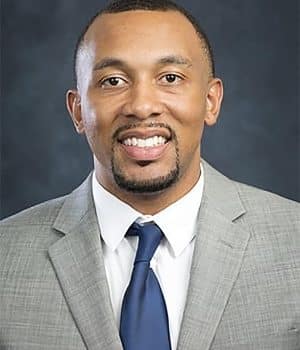 Former Highland Cougar men's basketball player, Antwon Harris of Clarksville, Tenn. has been inducted to the NJCAA Region IV Hall of Fame Class of 2020.
Harris, a 2006 First-Team All-American, led the Highland Cougar Men's Basketball team to a third-place finish in the 2006 NJCAA Division I National Tournament. The Cougars finished the year 34-2. Harris was also named 1st Team All-Region and Most Valuable Player of the Arrowhead Conference.
"I am very excited and proud to have Antwon inducted to the NJCAA Region IV Hall of Fame," said Pete Norman, Highland Athletic Director. "He was an integral part of a very special and talented team that left a lasting impact on the storied history of Cougar Basketball. Antwon is family and a proud member of Cougar Nation and so very deserving of this recognition."
Harris credits his drive from being underrated and often the underdog. "I used that to fuel me," he said.
Harris received his Associate of General Studies from Highland Community College in 2006.
"My time at Highland College was incredible and really set the tone for things to come," said Harris. "I went to a winning culture and a fan base that was the best in the country."
After Highland, Harris played two years at Winthrop University highlighted by two NCAA Tournament appearances and a first-round win vs. Notre Dame. In 2008, he graduated from the university with a Bachelor of Arts degree in Sociology.
Harris returned to Freeport coaching the Lady Cougar basketball team as the assistant coach in 2015 and as the head coach in 2016.
Harris now resides in Rockford where he is the Curriculum Program Coordinator and teacher at Legacy Academy of Excellence Charter School.
"It is an honor and privilege to be inducted into the Region IV Sports Hall of Fame," Harris said. "It's a surreal feeling right now. I have never set out to be a Hall of Famer. I just wanted to go to college and play basketball because I loved it."
Harris joins his former coach and Highland Athletic Director Pete Norman (2010 inductee), as a member of the NJCAA Region IV Hall of Fame. Harris will be recognized at half-time of the Highland Cougar game vs. Kankakee on Saturday, Feb. 1 at 3 p.m.
For a complete listing of the NJCAA Region IV Hall of Fame inductees, please go to region4sports.com