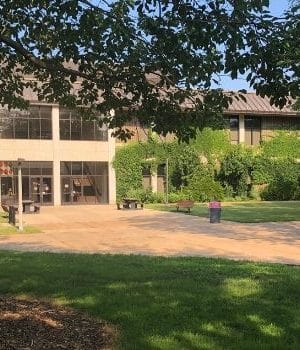 Students who are getting started on their academic careers, coming back from a gap semester, or have not registered for the fall 2021 semester can attend the Highland Community College "Get Ready for Better" Express Registration on Wednesday, July 21, or Thursday, July 29 from 8 a.m. to 5 p.m. in the Student Conference Center (Building H), 2998 W. Pearl City Rd., Freeport, Ill.
HCC offers more options for students for the fall. There are more in-person classes and online options. Highland offers a full-time education pathway with Western Illinois University and has a full-time welding instructor, part-time nursing program, and more than 40 certificate programs. All of these options come with affordable tuition and many other scholastics and financial resources for those who qualify.
"Why pay university sky-high prices when you can attend smaller classroom settings with several flexible options from highly qualified instructors," said Jeremy Bradt, Director of Enrollment and Records. "At HCC, the classes are the same high-quality education and HCC has a vast array of transfer agreements to take advantage of and occupational programs that have some great connections to the community."
Highland Community College classes start on August 16. For a complete listing of fall semester classes, view the searchable schedule at highland.edu/schedule. To learn more about registering, course offerings, or Highland, call 815-599-3573.