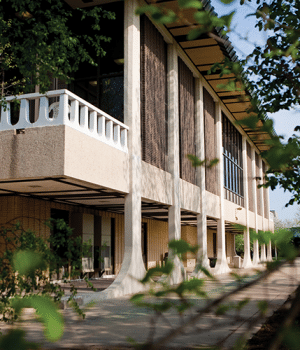 Highland Community College was awarded a grant of $94,806 from the Community Foundation of Northern Illinois (CFNIL), with support from the Dr. Louis & Violet Rubin Fund continuation of the "Linking Talent with Opportunity: A Regional Strategy" project.
Highland was awarded $225,000 in 2018 in a partnership with Rock Valley College for a total amount awarded that year of $675,000 between the two colleges. Highland pursued the grant for a second time to extend the valuable work begun with the first award.
The grant allows Highland to continue providing area students with career pathways from high school to college, where they can earn a degree or certificate in multiple areas. The program also connects high school students directly with employers.
"This grant is not only a benefit for students but also area businesses," said Scott Anderson, Vice President of Business, Technology and Community Programs at Highland. "Employers get to know the students before they graduate."
During the program, high school students will visit with local employers during a Job Shadow Day where they have individual observation of daily tasks for a chosen profession while also networking and building a relationship with a local employer.
Anderson added, "CFNIL is an outstanding organization that desires to positively impact our region. HCC is very excited to continue our partnership with them. We will continue creating customized career pathways that students can pursue while in high school to meet the needs of the high demand positions throughout Northwest Illinois."
The workforce paths allow students to continue their growth from high school into community college helping them gain skills and the knowledge that will make them better employees in their chosen career path. The grant supports a curriculum that prepares students for college-level instruction.
"This grant continues our commitment to our students and community partners," said Chris Kuberski, Highland President. "This funding helps broaden students' awareness of growing career opportunities in the career and technical fields that will benefit the student and our local employers. Also, it supports high school students in their efforts to achieve college readiness, particularly in math and English. Studies show that students who are well prepared in math and English are much more likely to complete a college degree. This program links our communities, students, and employers in creating a stronger northwest Illinois workforce."
The mission of the Community Foundation of Northern Illinois is to serve as a catalyst for giving to attract, preserve, and grow an endowment for the current and future needs of Northern Illinois. Since its founding in 1953 CFNIL has granted more than $73 million for charitable purposes. Learn more about CFNIL's grantmaking and commitment to endowment at cfnil.org.
For more about Highland and programs for high school students through Dual Credit or CollegeNOW courses, visit highland.edu.