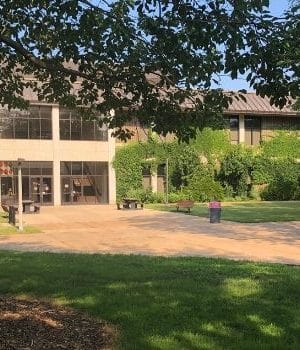 The Highland Community College Board of Trustees seeks applicants to fill a vacant seat on the board created by the passing of trustee Dr. Steven R. Jennings on March 4, 2021. Dr. Jennings, a retired Highland faculty member and former Highland Faculty Senate President, served on the Board of Trustees for the past 10 years following his retirement from the College.
To apply for the vacant seat, candidates must be at least 18 years of age, a citizen of the United States, and a resident of the Highland Community College district for at least one year. Applicants must submit an application, a letter of interest, and a resume by March 31, 2021 at 5 p.m., to the Office of the President located at 2998 W. Pearl City Rd., Freeport, Ill.
Applications are available in person from the Board Secretary, located in the Office of the President of Highland Community College on the second floor of the Student/Conference Center on the College's campus. Applications are also available online at highland.edu/about-us/board-of-trustees.
A search committee will review the applicants' qualifications and select candidates to be interviewed. The new trustee will be appointed and seated at the regular April Board of Trustees meeting on April 27, 2021.