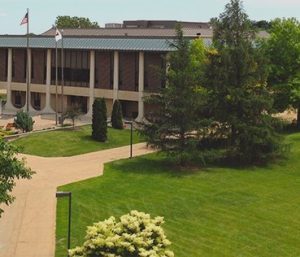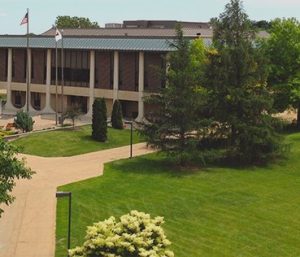 Dan Dick, the coordinator of High School Servant Leadership at Highland Community College, participated in a roundtable discussion with the San Antonio Youth Commission and six virtual visitors from Pakistan. The discussion centered around how best to reach high school youth for local leadership.
The program was locally coordinated by Dr. Brendan Dutmer of the Freeport Area International Visitor's Council as a part of the Global Ties program with the U.S. State Department. Dr. Dutmer is also Dean of Natural Science and Mathematics at Highland Community College.
Global Ties is a nonprofit partner of the U.S. Department of State, sustaining a network that coordinates international exchange programs. The Freeport Area International Visitors Council is a community-based-member that locally implements the International Visitor Leadership Program.
"The San Antonio Youth Commission (SAYC) advises the mayor and city council of San Antonio on important youth issues," Dr. Dutmer said. "SAYC members develop policy recommendations and organize city-wide benefitting youth in the community. The virtual visitors from Pakistan learned about similarities and differences between the High School Servant Leadership program at HCC and SAYC."
The Highland Community College Servant Leadership program's mantra is "To Change the World, We Must Touch the World." The round-table discussion in December allowed for a more global perspective on service and leadership from San Antonio to Pakistan.
"This is one way we can begin to change the world," Dick said. "Thank you to the Freeport Area International Visitor's Council for helping shape perspectives of the program through this international lens."
The program was about hearing similar challenges for communities that are different in geography and culture. The discussions help to shape the program for the 14 area high schools participating in the Servant Leadership program. More than 100 students learn and grow each month through exposure to a new spectrum of views and opinions through Highland's program.
For more on Servant Leadership at Highland, visit highland.edu.