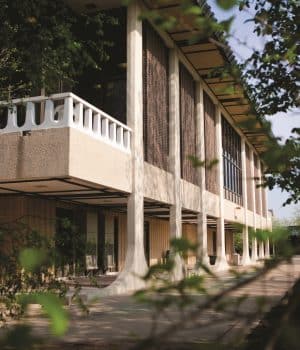 Highland Community College and Northern Illinois University (NIU) partner for Hospitality Management students to complete a Bachelor of Science (B.S.) online.
The degree completion emphasis is off-campus/online and is designed uniquely for hospitality professionals. Applicants must have completed an Associate of Applied Science (A.A.S.) degree in hospitality management, restaurant management, culinary arts or a related degree and have a cumulative grade point average of at least a 2.0.
"The hospitality and tourism industry is very strong, and demand for professionals in this field has even been robust during recessions," said Derryl Block, Dean of College of Health and Human Sciences at NIU. "We are excited about this new Highland Community College – Northern Illinois University partnership and view it as providing a strong collaborative pathway that prepares students for career success in the hospitality and tourism industry and benefits the Northwestern Illinois Region overall."
"This Hospitality Management articulation agreement between HCC and NIU is an excellent opportunity for those students looking to earn a Bachelor's degree in the field," said Evan Talbert, an instructor at Highland Community College.
"The program allows for Highland A.A.S. graduates to start their first year of general education credits on Highland's campus (at Highland tuition prices), before completing their Bachelor's degree with NIU," said Talbert.
Since the students are typically already working in the hospitality field the program's flexibility is key when it comes to balancing a full-time job and studies.
"By offering a variety of face-to-face, hybrid, and fully online courses, both HCC and NIU try to make it as convenient as possible to learn the skills and knowledge necessary for continued success," said Talbert.
Tom Pavkov, NIU Chair of Family & Consumer Science Program, agreed with the convenience of the program. "This provides an exciting opportunity for individuals from northwestern Illinois to complete their bachelor's degree without having to travel at a great distance to complete their studies," he said.
"Although any HCC degree transfers to any institution, programs like these help in the balancing act between home and work-life. We are thankful for NIU for the continued support and collaboration," said Thedford F. Jackson, Highland Community College Transfer Coordinator/Student Advisor.
To learn more about the HCC Hospitality Management program go to highland.edu/academics/hospitality or contact Evan Talbert at evan.talbert@highland.edu.