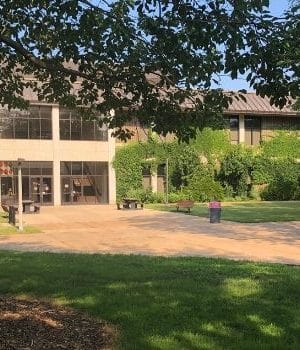 The Highland Community College Big Band will perform in its spring concert on
Friday, April 28, at 7 p.m. in the Fine Arts Center Theatre located in the Ferguson Fine Arts Center, 2998 W. Pearl City Rd., Freeport, Ill.
The Big Band, under Bill Petersen's direction, comprises- talented community members
and Highland students. Swing along with the Highland Big Band featuring classic jazz standards like Benny Goodman's "Woodchopper's Ball," Sonny Rollins' "St. Thomas," and Dizzy Gillespie's "Manteca." Miles Davis' "Blue in Green," and Stan Kenton's favorites from the 1950s.
The concert is free and open to the public.