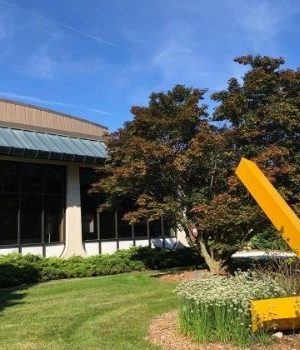 The Highland Community College Big Band will perform in its spring concert on
Friday, April 22, at 7:30 p.m. in the Fine Arts Theatre located in the Ferguson Fine Arts Center, 2998 W. Pearl City Rd., Freeport, Ill.
The Big Band, under the direction of Bill Petersen, is comprised of talented community members
and Highland students. The concert will feature jazz standards like "All of Me," "I Got Plenty of Nuttin," "Letter From Home," "Stardust," "I'll See You in My Dreams," and more.
"We have a special tribute to our musician friend, Rick Andrews, who played many events at Highland over the years. Rick passed away a year ago. Rick played numerous musicals at Highland, played in the Big Band, and as a backing musician for the Royal Scots," Petersen said.
The concert is free and open to the public.