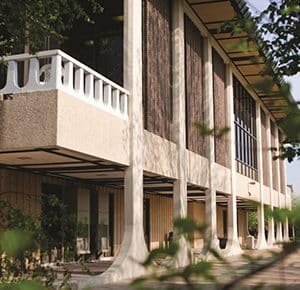 At the Special Board Meeting on May 7, the Highland Community College Board of Trustees voted unanimously to direct the Board Chair to enter into contract negotiations with Chris Kuberski, current Executive Vice President, for the president/executive officer of Highland Community College. Tim Hood, the current president, will retire June 30.
Since February and thereafter, trustees reviewed options for determining Hood's successor at open board meetings. The trustees reviewed letters from faculty and staff, organizational structure, Highland's strategic plan, and national search options. Ultimately, the board determined to start the search process with Kuberski because she met the qualifications and has demonstrated her ability to help Highland Community College progress toward meeting its strategic plan.
"Highland has had success with internal promotions for the last two presidents," said Board of Trustees Chair Jim Endress. "Chris is a solid leader and continues to display Highland's mission and values. We know she can handle the challenges ahead as we move forward from the pandemic."
The Board of Trustees believes this is an important decision for the future of Highland Community College. They have used the same critical review process as with any external candidate including an interview committee with members representing the faculty, staff, HCC Foundation, students, and community.
"Chris is the best candidate for the job with her background in instruction and administration," said Endress. "We have seen first-hand her solid leadership with the College since she joined in 2015."
Endress intends to complete contract negotiations for board approval at the Regular Board Meeting on May 21, which was originally scheduled for May 26.