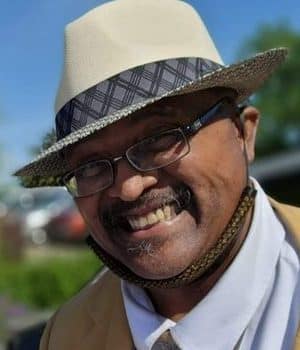 FREEPORT — Join Highland Community College for an evening of music at "Some Like It Cole," presented by Carl Cole at 6:30 p.m. on Monday, Feb. 20 in the Fine Arts Theatre at the Ferguson Fine Arts Center, 2998 W. Pearl City Rd., Freeport, Ill.
"Some Like it Cole" commemorates Black History Month and pays tribute to Cole's mother, Erma Cole, for her birthday. The celebration of love and life will feature spiritual, blues, jazz, country, gospel and R&B favorites from artists including Ella Fitzgerald, Nat "King" Cole and Louis Armstrong.
"The Cole family has a legacy in Freeport, and their love for the community — especially young people — is heartwarming," said Career Services Coordinator Anthony Musso, a member of the Highland Diversity Committee which is helping organize the event. "This performance will be a wonderful cultural opportunity for Cougars and friends of Highland."
The program will feature instrumentalists and singers from Sounds of Good News (SOGN) Productions, including Professor Carl Cole at piano and vocals, Andrew Cole on bass, Clyde Cole on guitar and Tim Austin on drums. Dianna Cole, Steve Cole and Mike Cole will perform vocals.
"Some Like it Cole" is a free community event sponsored by Highland Student Activities and the Highland Diversity Committee.