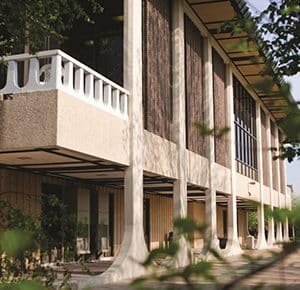 April marks a month-long celebration for community colleges across the country, and Highland Community College is celebrating 60 years of service in Northwest Illinois. In the 60 years of Highland's existence, the college has handed out more than 17,000 degrees and certificates.
Chris Kuberski, president of Highland Community College, is proud of community colleges like Highland, saying this is a great place of discovery for students to help shape, pursue, and realize their dreams as they aspire to higher learning.
"Community Colleges provide an opportunity for individuals to reimagine their lives by furthering their education, expanding their skills, or exploring new areas of interest," Kuberski said. "As a result, community colleges are vital to the economy for they are catalysts for providing an educated and skilled workforce."
She adds, "Highland Community College remains a comprehensive community college with diverse offerings and opportunities. Whether you are taking general education courses to transfer to a university, preparing to learn a sought-after trade such as welding or manufacturing, seeking a creative outlet in the fine arts, or interested in healthcare, education, science, or agriculture, at Highland Community College you will find that It's All Here!"
Community College Month allows colleges to educate the public about the benefits of the academic institutions that are right in their neighborhoods. These colleges serve the needs of working men and women; 40.8 percent of community college students work full-time, compared to 22.8 percent of their four-year college counterparts.
"In many areas of the state, community colleges often serve as the access point for education in a community or town and can also be a catalyst for economic development by offering an opportunity to receive a post-secondary education to many students who would not have attended college otherwise," said Jim Reed, Executive Director of the Illinois Community College Trustees Association (ICCTA).
Recent studies indicate that community college students who transfer to four-year schools are more likely to graduate than students who enrolled directly out of high school. According to the American Association of Community Colleges (AACC), 46 percent of all undergraduates in the U.S. are community college students.
A community college education offers financial aid options, school and life balance, STEM education, transfer agreements, and job placement into the trades or healthcare. Most students of community colleges prefer studying at lower prices. Community college students tend to save between $5,000 and $20,000 every year compared to university students.
"The best opportunity for students to obtain a valuable college education and perhaps explore new career paths while facing the uncertainty of an on-campus experience can be found right in their neighborhoods," said Reed.
Summer and fall are right around the corner. Fall registration begins on April 11. To get registered or schedule a campus tour, call 815-599-3414 or visit highland.edu/admissions/new-students.