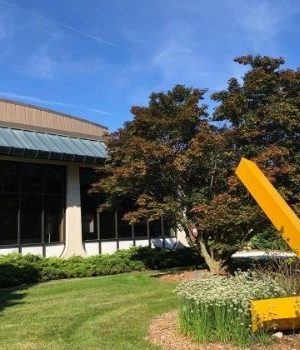 The Highland Community College Music Department will present a concert featuring the HCC Chamber Singers at 7:30 p.m. on Friday, April 14 in the Fine Arts Theatre in the Ferguson Fine Arts Center, 2998 W. Pearl City Rd., Freeport, Ill.
Enjoy an evening of beloved madrigals spanning from the 16th century until today, featuring the music of Monteverdi, Fauré, Morton Lauridsen, Gilbert & Sullivan, and the Spice Girls.
As one of Highland's oldest traditions, the select Chamber Singers is open to any Highland student who has extensive choral experience. Under the direction of Randy Haldeman, the Chamber Singers have enjoyed significant growth in recent years and now include multiple concerts a year, the historic Madrigal Dinner, a weekend choir retreat, annual regional tours, and periodic European tours.
Tickets are $12 for adults, $10 for seniors, and $5 for students. Buy tickets at highland.edu/boxoffice or by calling 815-599-3718 Monday-Friday from 1 to 5 p.m. For more on this event, visit highland.edu.