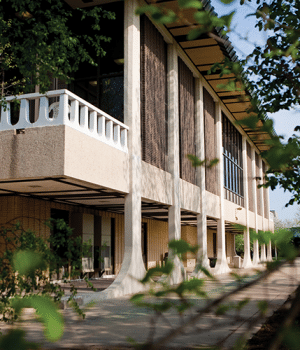 Highland Community College has launched using Handshake™ to help guide students for career and job opportunities with local employers. Handshake is an online platform that connects students with job opportunities. Students can search for internships, jobs, and gain additional information about their desired career path.
Highland's Career Services helps students activate their accounts and build their profiles.
"Whether students are decided or undecided on their career path, they need to establish a solid connection with employers to positively shape their future and demonstrate career readiness," said Anthony Musso, Career Services Coordinator at Highland. "Handshake can bridge that connection between students and employers."
Similar to other job search websites, students can build a personal profile, listing their academic interests, and desired job type. Employers review these profiles to post jobs and available internships. Musso said this allows employers to connect to qualified students, which ensures they continue to have engagement with Highland students beyond a typical list of schools.
"I want our students to connect with employers to obtain knowledge for their career path and know the local opportunities, should they choose to stay or come back to this area," Musso said.
Highland has 75 employers on the Handshake platform within a 50-mile radius of Highland's district. The goal for Career Services is to increase the number by 60 percent. Any company is welcome to use the free service to market to Highland students.
For more information on being part of Handshake, email Anthony Musso at anthony.musso@highland.edu. The link to sign up is highland.edu/career-services. To get registered for the Highland fall semester, call 815-235-6121 or visit highland.edu/new-students.