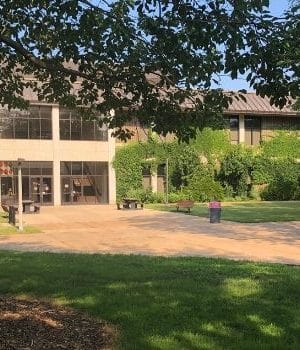 Enjoy the musical sounds of the Highland Chorale, Highland Youth Choir, and Chamber Singers for the spring concert at 3 p.m. Sunday, April 16 in Highland Community College's Fine Arts Theatre in the Ferguson Fine Arts Center, 2998 W. Pearl City Rd., Freeport, Ill.
The Highland Youth Choir is directed by Dagny Brandt and accompanied by Heidi Spotts-Manthey. Song selections include the African folk song "Funga Alafia," Irish folk song "Bandyrowe" composer Andy Beck's "Calico Cat," Jennings' arrangement of "When the Red, Red Robin Comes Bob, Bob, Bobbin' Along" and composer Mike Wilson's "Bright Happy Day."
Song selections for the Highland Chorale, under the direction of Heidi Spotts-Manthey, include "Sing for Joy" by George F. Handel, "Michigan Morn" from the Folk-Opera "Michigan Dream" by H. Owen Reed, "Down by the Riverside" by Mary MacDonald, "If Music Be the Food of Love" by David Dickau and "River in Judea" by Jack Feldman.
The finale features the Highland Youth Choir, Highland Chorale, and the Chamber Singers in "This Little Light of Mine."
Tickets are $12 for adults, $10 for seniors, and $5 for students. Buy tickets at highland.edu/boxoffice or by calling 815-599-3718 Monday-Friday from 1 to 5 p.m. For more on this event, visit highland.edu.