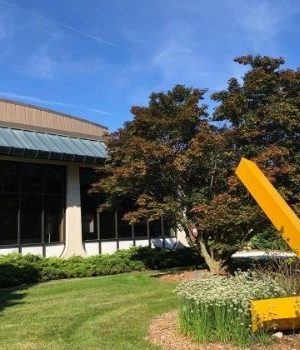 Highland Community College's Theatre Arts program presents "Silent Sky." Performances are at 7:30 p.m. Thursday, March 30, Friday, March 31, and Saturday, April 1 in the Ferguson Fine Arts Center, 2998 W. Pearl City, Rd., Freeport, Ill.
Silent Sky, by Lauren Gunderson, explores the life of astronomer Henrietta Leavitt and the wonders of our universe. The play was commissioned by and premiered at South Coast Repertory Company by Marc Masterson, artistic director, in 2011. The play features original music by Jenny Giering and includes some actual historical facts about the life of Henrietta Leavitt, but ultimately, the play is a work of fiction and includes fictional characters and situations.
"Silent Sky is a beautiful and inspiring play about all the possibilities for our own lives and also what we can find when we look outside ourselves with curiosity and a desire for understanding," said HCC Theatre Arts Instructor Laura Early. "The selection of Silent Sky was inspired by conversations I had with Laura Watson, Highland's librarian, during the pandemic. We began looking for plays about women in science."
Early adds, "This production is perfectly timed for Women's History Month. It is also inspired by Highland's Women+ in Science Club, led by Biology instructors Juliet Moderow and Karla Giuffre."
The cast list for Silent Sky includes the following Highland students:
Henrietta Leavitt: Rhylee Hinkle
Margaret Leavitt: Mikkayla Hinkle
Peter Shaw: Morgan McPeek
Annie Cannon: Michelle Hinkle
Williamina Fleming: Dr. Wanona Wellspring-Ceisel
Tickets are $12 for adults, $10 for seniors, and $5 for students. Buy tickets at highland.edu/boxoffice or by calling 815-599-3718 Monday-Friday from 1 to 5 p.m. For more on this event, visit highland.edu.