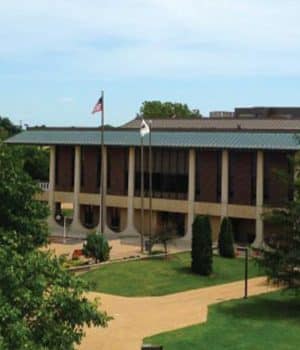 The Highland Global Taskforce hosts the program "Human Trafficking in the United States: A Call to Action" at 7 p.m. Thursday, March 31 in the Student Conference Center, H-201, at 299 W. Pearl City Rd., Freeport, Ill., and virtually on Zoom™.
Katherine Kaufka Walts, director of the Center for the Human Rights of Children at Loyola University Chicago School of Law, will address the historical context of U.S. modern anti-trafficking laws, and provide an overview of new promising practices and challenges. She will speak about a broader, human rights framework to empower survivors and prevent human trafficking.
"It is hard to believe that horrible crime of human trafficking for sex or labor occurs in rural areas like Northern Illinois, but it does," said Kay Ostberg, Chair of Highland's Global Task Force.
Walts has worked directly with survivors and fights human trafficking through her teaching, and consulting at the local, state, and federal levels.
The program is free and open to the public. For more information email Kay Ostberg at kay.ostberg@highland.edu. For the Zoom™ link visit highland.edu/events.