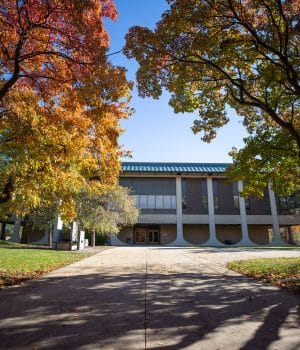 Highland Community College's Career Services will host its annual Career Fair from 9 a.m. to 3 p.m. Wednesday, Nov. 8 in the Student/Conference Center (H-201) at 2998 W. Pearl City Rd., Freeport, Ill.
Employers across the region will meet with students and community members during the event. The Career Services Coordinator, Anthony Musso, is excited to welcome the Highland community to the in-person event.
"We anticipate a diverse group of employers from various industries, including agriculture, nursing, criminal justice, education, engineering and more," Musso said. "We encourage individuals currently employed but considering a career change to attend and learn what employers are looking for in potential candidates."
Additionally, the Career Services team is available to assist individuals with resume writing, interview skills and more ahead of the event. For questions or to schedule an appointment, call Deedra Shippert, Career Services Specialist, at 815-599-3678, or email deedra.shippert@highland.edu. Check out a list of attending employers at highland.edu.