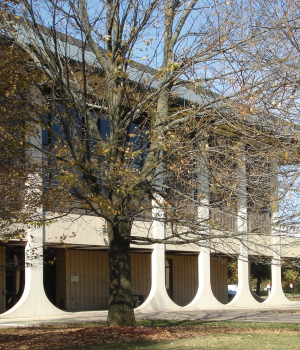 Based on academic excellence, 36 Highland Community College student-athletes are honored as Arrowhead Conference Academic Excellence Award recipients for the 2020-21 academic year. Award recipients must earn a minimum 3.0-grade point average and pass a minimum of 12 hours each term to be considered for this prestigious recognition.
"We are very proud of our Cougar student-athletes and all of their team and individual accomplishments during this unique and challenging year," said Pete Norman, Director, Athletics and Physical Education. "To say the least, it was not an easy year. Having to follow strict daily COVID protocols throughout the year and living day-by-day to see what transpires."
He adds, "I am just so very proud and grateful for our coaches and student-athletes, not to mention the entire Highland community including faculty and staff. It is always great to see our student-athletes get rewarded for their academic excellence, particularly during the pandemic."
Highland Cougar student-athlete recipients are:
Volleyball: Alena Asche (Durand), Hannah Boldt (Freeport), Jenna Diehl (Freeport), Lexis Evenson (Dakota), Kaylyn Field (Dakota), Ahlasia Kloepping (Freeport), Katherine Lamm (Freeport), Paige Middendorf (East Dubuque), Madilyn Schultz (Lena)
Golf: Alexander Cortez (South Beloit), Christian Reynolds (Freeport), Connor Shoemaker (Freeport)
Men's Basketball: G'Angelo Reillo (Whiting, Ind.), Justin Warren (Chicago), Anthony Washington (Madison, Wis.)
Women's Basketball: Margaret Bald (Freeport), Jolicia Cadogan (London, U.K.), Tia Clark (Pearl City), Meredith Janssen (Shannon), Alyssa Ostendorf (Orangeville), Madison Zadro (Winnipeg, MB)
Softball: Josie Bunker (Freeport), Tia Clark (Pearl City), Emily George (Orangeville), Tahlor Holland (Freeport), Timber Oakes (Orangeville), Kierra Schulz (Lena), Abigail Smith (Freeport)
Baseball: Brian Baez (Arecibo, Puerto Rico), Cameron Bardell (Freeport), Timothy Ellinger (Roscoe), Salvador Fernandez (Miami, Fla.), David Galassi (Machesney Park), Jackson Heimer (Freeport), Hayden Singley (Forreston), Richie Thompson (Dakota), Sage Wayment (Ogden, Utah)
Get registered for the fall semester by attending the Express Registration on July 21 or July 29 from
8 a.m. – 5 p.m. in the Student/Conference Center. Please wear a mask. For more on Highland Cougar athletics, visit highland.edu/athletics.