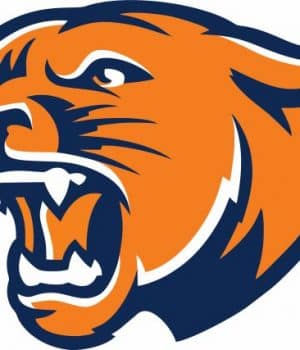 Highland Cougar Athletics is thrilled to announce Casey Coon as the new Head Softball Coach for the Highland Cougar Softball team. With an impressive background in softball, both as a player and coach, Coon brings a wealth of experience and expertise to the Cougar softball program. Coach Coon replaces Danielle Walker, who resigned in August to pursue career opportunities in Kentucky.
"Highland Cougar Athletics is proud to welcome Casey Coon as the new head softball coach," said Athletic Director Pete Norman. "Her exceptional background and deep-rooted passion for softball make her an invaluable asset to our program. With her leadership, we are confident that our softball team will continue to thrive."
Coon, a current Human Resources and Payroll Administrator at the Regional Office of Education in Freeport, has a distinguished history in softball. Her journey in the sport includes many accolades, such as being named the NIC-9 Softball MVP as a Freeport Pretzel, earning the 2005-2007 Softball All-Region and All-Conference Awards at Black Hawk, NJCAA National Tournament team both years at Black Hawk College, NJCAA All-American recognition at Black Hawk and receiving the 2009-2010 NSIC All-Conference award during her time at Upper Iowa University.
Coon received her Associate's Degree from Black Hawk College in May 2007 and a Bachelor of Science degree in Business Management from Upper Iowa University in May 2010.
"I am grateful to Highland Community College and Cougar Athletics for allowing me this incredible opportunity to do what I love, at a place I consider home," said Casey Coon. "Leading the Cougar Softball program has always been a dream of mine, and I am passionate about developing our student-athletes as students, athletes and citizens. I am honored and excited to be a part of the Cougar family."
As a coach, Coon has dedicated herself to the development of young athletes. In her various coaching roles, Coon has been responsible for teaching and training athletes, developing practice plans, creating individual player development plans, scheduling practices, games and tournaments, and fostering a culture of positivity and teamwork among her players.
For more information on Highland Cougar Athletics, please contact Pete Norman at 815-599-3465 or pete.norman@highland.edu. For all your Cougar news and updates, please go to highlandcougars.com.