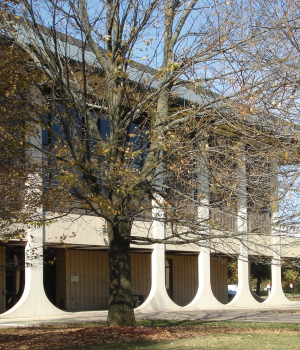 In December, six Highland students presented their Honor Projects via Zoom™. Highland's Honor students created and designed the projects on a chosen topic.
The Honors Program at Highland Community College is designed to provide eligible students with enhanced educational experiences in select courses chosen in cooperation with College faculty. Students must maintain a 3.5/4.0 grade point average to remain eligible for the Honors Program. Students must possess an ACT composite score of 25 or greater, or 1200 out of 1600 on SAT, or finished in the top 10 percent of their high school graduating class. This is the 13th year for the program.
"Students can complete projects in either general education or classes specific to their majors, allowing them to dive deeper into the education and career paths they have planned," said Evan Talbert, Honors Program Director and HCC instructor. "It also allows for closer, individualized learning with their instructors, as well as an opportunity to explore their chosen fields at a level not typically seen in the classroom."
Honor projects help prepare students for the next step on an educational or career journey. The Honors program provides additional hands-on workforce and learning experience. Students work alongside an instructor to develop and complete the project. Topics vary from further research of a particular field of study, current events or trends, a course's curriculum, and the student's interests and goals.
Students who presented were:
Katherine Stevens of Freeport presented a Psychology research paper comparing and contrasting the MLB and the NBA when it came to returning to their game schedules and the effects it had on their staff and players.
Sydney Hayunga of Freeport presented a research and paper about the forgotten and under-appreciated researchers in Sociology.
Austin Flemming of Freeport presented Chemistry research revolving around the Diels-Alder reaction of a boro-nitrogen molecule and a cyclopentane molecule.
Ira Markley of Lanark created a Chemistry module on mass spectrometry.
Brooke Wendler of Freeport planned and executed car show fundraiser, and performed a SWOT analysis aimed at the fundraiser for a Hospitality class.
Theodore Woessner of Shannon wrote a persuasive English paper on the importance of architectural education in American High Schools. He also did an analysis of architectural periods from 19th Century to present day for his Art class.
For more information on the Honors Program, contact Evan Talbert at evan.talbert@highland.edu. For more on programs and classes at Highland Community College, visit highland.edu.