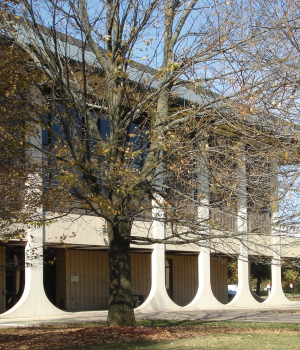 Highland Community College Foundation continues success with its corporate sponsorship program with just over $109,000 local businesses contributed in 2020. The Corporate Partnership Program was first introduced in 2018.
"When we introduced the corporate program two years ago, our goal was to create partnership that would provide very tangible benefits while offering a strong affiliation with Highland," said Jeff Reinke, Executive Director. "Each year these partnerships have grown stronger and we look forward to building the relationships throughout this next year."
Increasingly, businesses are discovering the benefits of building long-term, strategic, symbiotic relationships with colleges and universities. As a corporate partner with Highland, businesses can find value in stewardship, campus sponsorship, and Foundation event participation.
Thirty-four Corporate Partners at four different levels have contributed money, ensuring the Foundation's mission to community members, while highlighting the partnership to thousands of diverse students throughout Stephenson, Ogle, Jo Daviess, and Carroll counties.
Partnership opportunities include association with all HCC Foundation Events, HCC Athletic Programs, HCC Fine Arts Programs (plays, musicals, concerts) and all other activities held on campus.
"The Helm Group is proud to be one of the original corporate partners for Highland. We are big supporters of the work that HCC does to educate our future workforce and provide the technical training needed in our region today. Community colleges really are the lifeblood of communities like ours and play a huge role in shaping where we will be years from now," said Brian Helm, President & CEO, the Helm Group.
Major Corporate Partnership Program sponsors are Helm; Winter Construction, Inc.; Inertia; Seaga; Woodbine Bend; MetLife; The Morse Group; Savant; FHN; Monroe Clinic; Solutions Bank, and WIFR 23. Highland also welcomes the support of 22 other generous sponsors.
For more information on the CPP program through the Highland Community College Foundation, email jeff.reinke@highland.edu.