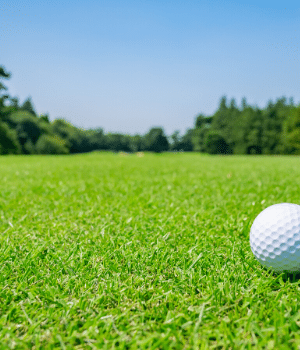 The Highland Community College Foundation has rescheduled the annual Leadership Golf Outing to Friday, September 11 at the Freeport Club, 1614 S. Park Blvd., Freeport, Ill. The event was rescheduled from June due to COVID-19 concerns for safety.
"This marks the 24th year for the Highland Foundation golf outing," said Jeff Reinke, Executive Director, Highland Community College Foundation. "Moving this long-standing event to September will make it possible for our Corporate Partners and many long-time supporters to enjoy the day."
The golfing experience begins with a 9 a.m. check-in, and 10 a.m. shotgun-tee-off. Special treats and beverages are available on the course throughout the day. Fee for golf, cart and all of the amenities is $150 per person and $600 for a foursome.
The outing supports Highland's leadership programs in Stephenson and Jo Daviess counties and the High School Servant Leadership program at school districts across northwest Illinois. Golf outing sponsors and underwriters include HELM Group, Inertia, MetLife, Seaga Manufacturing, The Morse Group, SAVANT, Winter Construction, FHN, Monroe Clinic, 23 WIFR, and Woodbine Bend.
"We are thankful for our sponsors and supporters that help make this outing a success. The proceeds raised support the Leadership Institute, which has had many years of helping to develop and sustain our local leaders. In fact, some of the alum from the institute participate each year," said Reinke.
To register for golf or to become a sponsor, call 815-599-3413 or visit the website at highland.edu/foundation.