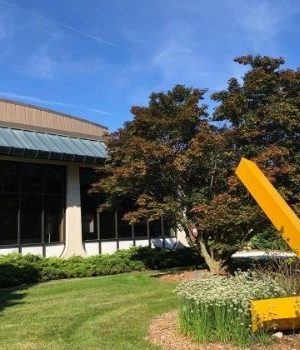 The Highland Gallery will showcase the first exhibit of the new school year of selected work by previous students from the past 15 years from September 7 to October 29 at Highland Community College in the Ferguson Fine Arts Center, 2998 W. Pearl City Rd, Freeport, Ill.
Displayed pieces are from Drawing I and II; Life Drawing; Two-Dimensional Design; Three-Dimensional Design, and Ceramic courses. This exhibition is designed to recognize artists who enhanced their art skills while attending HCC and to celebrate their visual contribution to the community.
"This exhibit showcases the many styles, techniques, and approaches students to encounter with visual art courses offered at HCC. Throughout their studies, students must cultivate stronger and more diverse manners of attaining successful visuals guided by practicum and critical thinking. Their trials and tribulations are documented by their final visual answer(s) in seeking visual communication and literacy. This exhibit highlights the above through some poignant and intriguing work," said Robert Apolloni, Art Instructor and Highland Gallery director.
The Highland Gallery is free and open to the public. For more information about the exhibit or the Highland Gallery, contact Bill Buehler at 815-599-3490 or bill.buehler@highland.edu or go to highland.edu/gallery.