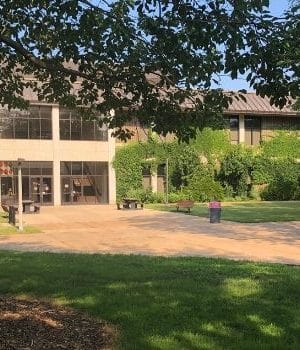 Area high school students with an interest in animals, plants, technology, or mechanics are invited to experience Highland Agriculture by attending one of two open house events held on campus.
The open houses will be from 9 a.m. to 12:30 p.m. on Friday, March 11 and Friday, April 8, with workshops covering Agriculture Technology, Crop and Soil Science, Horticulture, Animal Science, and Agribusiness. In addition to the hands-on workshops, students will take a campus tour, learn about registration and scholarships, and hear from agriculture instructors about degree programs, extracurricular activities, and other opportunities with Highland Agriculture. Lunch will be provided during the open house event.
"We feel the Open House will provide opportunities for prospective students to get a glimpse of the Highland Agriculture program while interacting with current students and instructors," said Justin Ebert, an agriculture instructor. "The open house sessions during the day will focus on curriculum and career opportunities available in a variety of agriculture fields."
Experience Highland: Agriculture is offered on two dates to accommodate student interest and to keep group sizes small enough to provide the best experience.
Registration can be found at www.highland.edu or by contacting Agriculture Instructors Justin Ebert justin.ebert@highland.edu or Monica Pierce monica.pierce@highland.edu.