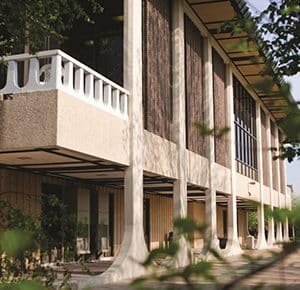 The Highland Community College Nursing Program has earned accreditation from ACEN (Accreditation Commission for Education in Nursing).
Achieving initial accreditation is no small feat, as it follows a years-long process that includes extensive data reporting on faculty, students, curriculum, mission, and outcomes.
"The approval for initial accreditation by the Accreditation Commission for Education in Nursing (ACEN) reinforces the credibility and quality of Highland's nursing program. ACEN recognized that Highland's nursing program maintains high standards while providing outstanding support to the students and community. Our students and community benefit from this heightened status," said Chris Kuberski, president of Highland Community College.
More than a recognition, accreditation directly benefits students by signaling to potential employers that their education met specialized standards and by easing transfer for those in pursuit of a bachelor's degree.
Nationally, nursing schools are facing a deadline of December 2022 to secure accreditation. Nursing InstructorDr. Stephanie Eymann DNP, RN, who serves as Highland's Interim Director of Nursing, is pleased that Highland's program is ahead of schedule. From here, the ACEN will survey the program annually and conduct a formal review every five years.
"Our faculty's dedication to students and their desire to deliver a quality education was evident every step of the way. From in-person peer reviews to self-study reports, this accreditation establishes what we already know — Highland is delivering educational excellence while preparing tomorrow's nurses to care for our communities," said Eymann.
News of the accreditation isn't the only reason for celebration. After a very challenging year of pandemic era learning, 40 students are set to graduate from Highland's Nursing Program, and some have already secured jobs. From adapting virtual modalities to rearranging schedules for smaller class sizes that supported hands-on learning, there were plenty of obstacles to navigate to provide safe and engaging learning opportunities.
"Both the faculty and students stepped up to ensure education and learning did not suffer during these times. Our students answered these challenges with dedication and passion — a life experience which will serve them well as they enter the nursing field," Eymann said.
For more information about the HCC nursing program or scholarships, students should email stephanie.eymann@highland.edu. To get registered for the Highland fall semester, call 815-235-6121 or visit highland.edu/new-students.