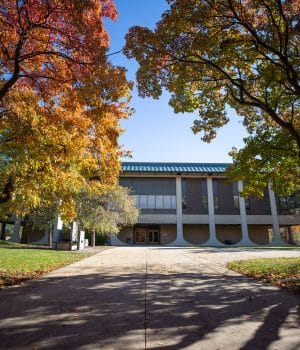 Highland Community College has formed a partnership with Oaksterdam University in California to provide HCC students with access to OU's comprehensive online educational content for cannabis education and resources, including its valuable alumni network.
As part of this educational partnership, students enrolling in Highland's AGOC 134: Introduction to Cannabis course will have the opportunity to benefit from OU's expertise by accessing OU's online Budtending Certification Program and Video source Library and OU's Alumni Network and Job Board. Live and recorded virtual field trips to production and processing facilities will also be available to students. The course will be supplemented with The Budtenders Guide: A Reference Manual for Cannabis Consumers and Industry Professionals, a textbook published by Oaksterdam Press. Students will have the choice to take this course fully online or as a hybrid course that meets face-to-face once a week on campus.
"Our partnership with Oaksterdam University elevates our Cannabis Studies program to the next level," said Monica Pierce, Highland Agriculture instructor. "Not only will Highland students gain access to superior curriculum content, but students will be able to connect with cannabis experts and employers across the nation and world through virtual field trips and alumni events. We are so excited to bring this world-class opportunity to our local region."
Highland Vice President and CAO of Academic Services, Sam Agdasi, explains, "We look forward to the positive impact this partnership will have on our students, empowering our students with the necessary skills and knowledge to excel in the evolving cannabis industry. Together, HCC and Oaksterdam University are committed to providing a high-quality educational experience that prepares students for success in this exciting field."
According to Vangst Jobs Report 2023, the U.S. cannabis industry supported 417,493 full-time equivalent jobs, with new legal markets promising to create thousands of new positions in 2023. The collaboration between OU and Highland will provide students with a well-rounded understanding of the cannabis industry by leveraging OU's wealth of knowledge and resources and equipping students to enter careers in this rapidly growing sector.
Courses will begin Aug. 21. Students will gain access to eight modules by Oaksterdam University: Cannabis History & Policies, Federal vs. State Law, Cannabis Products & Methods of Ingestion, Budtending Foundations, Customer & Patient Relations, Cannabis Dosing, Cultivar Selection, and Advocacy.
To learn more about Highland Agriculture programs go to highland.edu/academics/agriculture or call Highland Community College Advising at 815-599-3573 to register.
About Oaksterdam
Oaksterdam University, America's first cannabis college, has been the forerunner in providing the highest quality training to people involved in the cannabis industry. OU's faculty is composed of professionals, academics, and subject matter experts who have taught more than 80,000 OU alumni from 110 countries.
With educational roots growing 27 years deep, OU is a dynamic, diverse, and responsive academic institute dedicated to educating the global cannabis community, industry, regulators, and government. Visit OaksterdamUniversity.com.