NORTHWEST ILLINOIS — Highland Community College has been ranked 104th of 728 community colleges in the nation — and 3rd of 40 Illinois community colleges — for low cost and high performance, according to a study recently published by WalletHub, a personal finance website that produces various research reports and surveys for consumers.
The report, entitled "2017's Best & Worst Community Colleges" used three key criteria to evaluate the colleges, including cost and financing, education outcomes, and career outcomes.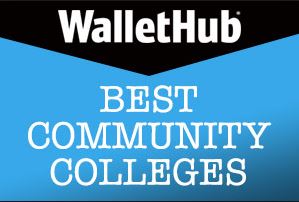 The research cites 14 indicators of affordability and quality that include the cost of in-state tuition and fees, student-faculty ratio, graduation rate, and return on educational investment, among others.
"We are delighted at the findings of this report," said Highland President Tim Hood. "It validates what we know about the high quality, affordable education and services that we provide to our students, and is an indication of our faculty and staff's outstanding work and dedication to the College's mission."
The data points were taken from reports published by the National Center for Education Statistics, Council for Community and Economic Research and College Measures.
Based on their research, Wallet Hub states on their website, community colleges offer a perfect solution — and a better alternative to forgoing higher education altogether. During the 2016-2017 academic year, tuition and fees for full-time, in-state enrollment at a public two-year college averaged $1,760 per semester versus $4,825 at a public four-year institution and $16,740 at a four-year private school. Based on those rates, students who earn their general education credits at a community college before transferring to an in-state public four-year university would save $12,260 over two years on tuition and fees alone.
The study concluded by stating, "While four-year universities are traditionally believed to outperform community colleges, new research highlights that the contrary is often true. With the evolution of revolutionary and competitive community college programs across the country, these institutions are providing students with more financially reasonable, convenient, and equitably challenging academic experiences."
Find the WalletHub rankings here.
_________________________
OFFICE OF COMMUNITY RELATIONS 
2998 W. Pearl City Road
Freeport, IL 61032-9341
815-235-6121
Fax 815-235-6130