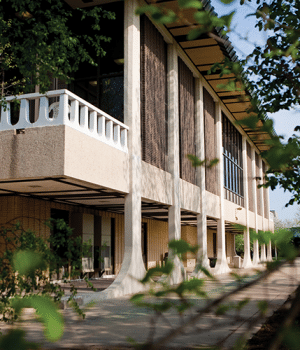 Highland Community College joins community colleges throughout the state to celebrate Career and Technical Education (CTE) Month in February. The month-long promotion is an integral component for business and community partners to work alongside Highland Community College to make CTE programs exceptional.
Student Services hosted a "Lunch and Learn" for area high school seniors on Monday, Feb. 18 in the Student/Conference Center at the college.
This is an opportunity for students who are interested in Health Care, Automotive, Auto Body, Cosmetology or Agriculture programs. Tours will be made available for those interested in seeing more of Highland.
"CTE day at Highland is a good way to give area students and others looking to further their education with an in-depth exploration to a core career pathway," said Scott Anderson, Vice President of Business, Technology, and Community Programs. "When considering a technical career, exposure is the key."
CTE prepares individuals for high-skill, in-demand employment that furthers the overall competitiveness of global education. Last year, nearly two-thirds of all community college graduates in Illinois earned a CTE degree or certificate. These programs offer students flexible scheduling, work-based learning and a chance to earn credentials to provide a pathway from education to employment, not only for high school graduates but for returning adults, workers, and veterans.
Success in CTE programming is amplified by academic support services, work-based learning opportunities, and business engagement. CTE's reach in Illinois' workforce continues to be expansive; currently, there are more than 4,200 different CTE program offerings across the community college system.
ICCB Executive Director Dr. Brian Durham, said, "Career and technical education programs are at the core of the community college's mission to provide educational opportunities tailored to local business and industry needs. These programs lead students into high demand careers in growing fields such as healthcare or cybersecurity that pay very well."
For more information about postsecondary career and technical education programs and services at Highland Community College, contact Scott Anderson at 815-599-3604 or scott.anderson@highland.edu. To learn more about statewide career and technical education initiatives throughout Illinois, visit www.iccb.org/cte.