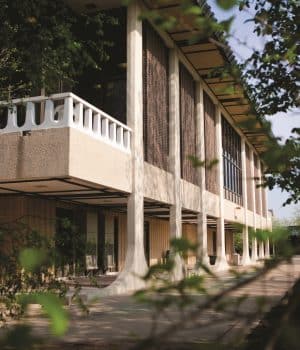 Enjoy a vocal night of tight musical harmonies and solos by the Royal Scots Friday, May 12 at 7:30 p.m. in the Fine Arts Theatre at the Ferguson Fine Arts Center, 2998 W. Pearl City Rd., Freeport, Ill.
Since 1967, the Royal Scots has been the premier vocal ensemble in the region. The 56th Annual Royal Scots Show is a high-energy performance of vocal jazz, a cappella, du-wop, musicals, gospel, and pop music. Featuring the hottest stage band on the prairie, the 8-piece Highland Watch band lays down the groove for a fun-filled evening of music.
Ethan Shippy (HCC '24) says, "It's such a wonderful opportunity to perform with this legendary ensemble, the history behind the group is incredible."
Sarah Webster (HCC '24) echoes those thoughts, "Performing onstage with the Scots is such an electrifying and unique experience, especially with the thundering Highland Watch band backing us up."
The theme for this year takes its cue from the Roman number for 55, "LV" and is dedicated to all aspects of love in people's lives: from the simple love of music or a morning cup of coffee to romantic love, the loss of love, and a higher love that binds us all together.
Featured music is "My Music," by Jim Messina and Kenny Loggins / arr. Kirby Shaw; "Long Train Runnin," with words and music by Tom Johnston [The Doobie Brothers] / arr. Kirby Shaw; "Mornin'" with words and music by Al Jarreau / arr. Kirby Shaw; "Java Live" (as performed by The Manhattan Transfer) with words and music by Milton Drake and Ben Oakland / arr. Ed Lojeski; "I Can't Give You Anything but Love" with words by Dorothy Fields, music by Jimmy McHugh / arr. David Riley & Jay Althouse; "A Romantic Scene Honey/Little 'Lize Medley"arr. Floyd Connett; "Her Answer/Goodbye, Baby" with arr. Randy Haldeman; "Crazy Little Thing Called Love" with words and music by Freddie Mercury/arr. Kirby Shaw; "With Every Breath, I Take (from City of Angels), lyrics by David Zippel, music by Cy Coleman / arr. Paris Rutherford with Sarah Webster as soloist; "My Funny Valentine," music by Richard Rodgers, lyrics by Lorenzo Hart/arr. Kirby Shaw; "Unchained Love" (featuring "Unchained Melody" and "I Can't Help Falling in Love" with arr. Bradey Schoch; "Since You've Been Gone" (as performed by The Real Group) with music & lyrics by Anders Edenroth & Emma Nilsdotter
Elizabeth Lagos, soloist, Sarah Webster, second; "Your Love Keeps Lifting Me Higher and Higher" with words and music by Gary Jackson, Carl Smith, and Raynard Miner/arr. Kirby Shaw. Soloists are Sarah Webster and Trace Williamson; "Seasons of Love" (from Rent) with words and music by Jonathan Larson/ arr. Roger Emerson; "You Will Be Found" (from Dear Evan Hansen) with words & music by Benj Pasek & Justin Paul / arr. Mac Huff; "Guiding Light" with words and music by Mumford & Sons/arr. Mark Brymer; "Higher Love" with words and music by Will Jennings and Steve Winwood / arr. Kirby Shaw; and "How Do We Say Goodbye?" with words and music by Mark Brymer.
Members of the Royal are Paige Beauchem, Maria J. Bender, Hannah M. Deal, Justin L. Eden, Elizabeth M. Lagos, Iris A. McPeek, Morgan R. McPeek, Ethan D. Shippy, Brady Schoch, Jacob M. Taylor, Sarah M. Webster, and Trace A. Williamson.
Tickets are $12 for adults; $10 for seniors, and $5 for students. The box office will not be open for ticket sales on the evening of performances. Purchase tickets online at highland.edu/boxoffice or call 815-599-3718 for phone orders.