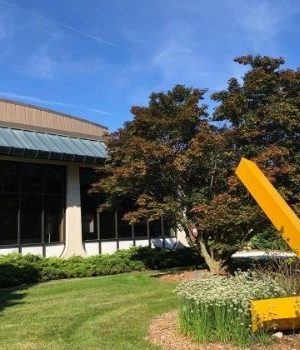 Enjoy a vocal night of tight musical harmonies, as well as solos by the Royal Scots Friday, April 29 at 7:30 p.m. in the Fine Arts Theatre at the Ferguson Fine Arts Center, 2998 W. Pearl City Rd., Freeport, Ill.
"The Royal Scots show is a high-energy performance of vocal jazz, a cappella, du-wop, musicals, gospel, and pop music," said Randy Haldeman, Vocal Music instructor. "Featuring the hottest stage band on the prairie, the seven-piece Highland Watch Band lays down the groove for a fun-filled evening of music."
This year's Royal Scots will feature musical selections like "Everybody Rejoice!" (from The Wiz), "Listen to the Music," "Over the Rainbow" (from The Wizard of Oz), "Therapy" (duet from tick, tick… BOOM!), "Softly & Tenderly" (Men's quartet), "Take on Me" (as performed by Pentatonix),
"The Shadow of Your Smile" (from The Sandpiper), "The Bones" (popular song by Maren Morris, arranged by HCC student Brady Schoch), "Out Here on My Own" (solo from Fame), "That Lonesome Road" (men's quartet of a James Taylor song), "Lean on Me/We Shall Overcome
Waitin' for the Light to Shine" (from Big River), and "Shine Down."
Tickets are $12 for adults; $10 for seniors, and $5 for students. The box office will not be open for ticket sales on the evening of performances. Purchase tickets online at highland.edu/boxoffice or call 815-599-3718 for phone orders.