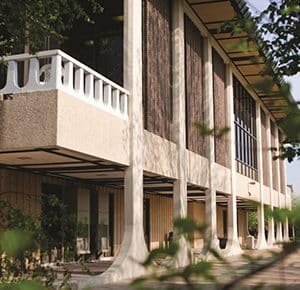 Five Highland Honors students presented their spring semester projects in person and by video in the Clarence Mitchell Library at Highland Community College, 2998 W. Pearl City Rd., Freeport, Ill. on Friday, May 5 Highland's Honor students created and designed the projects on a chosen topic.
The Honors Program at Highland Community College is designed to provide eligible students with enhanced educational experiences in select courses chosen in cooperation with College faculty. Students must maintain a 3.5/4.0-grade point average to remain eligible for the Honors Program. Students must possess an ACT composite score of 25 or greater, or 1200 out of 1600 on SAT, or finish in the top 10 percent of their high school graduating class. This is the 14th year of the program.
"This semester's Honors projects are a great reflection of all the opportunities HCC offers its students," said Evan Talbert, Highland Honors Program Director, and Business instructor. "These projects allow them to develop skills and explore areas needed as they continue their education and/or career paths, by either allowing them to dive deeper into topics covered in their courses or even expanding out into related areas, especially as it relates to their future goals."
He adds, "One of my favorite parts of the semester is hearing about all of the interesting work these students do. From 3D printing to Economics to History, Sociology, and Music, the presentations showcased the hard work and strenuous study that goes into their Honors Projects."
The Honors program provides additional hands-on workforce and learning experience. Students work alongside an instructor to develop and complete the project. Topics vary from further research of a particular field of study, current events or trends, a course's curriculum, and the student's interests and goals.
Students who presented were:
Quinn Wilkinson of Mount Carroll created a 3D collapsible tray to be attached to a walker, from measurements through the creation of the parts.
Olivia Wilhelms of Freeport completed case studies on the toy and electric car battery industries, analyzing economic indicators to be able to forecast future trends.
Clara Bartels of Freeport researched and completed a paper comparing and contrasting teachers' treatment, requirements, and daily life in 1923 and 2023.
Liza Lopez of Lena developed blueprints, performed cost assessments, and fabricated grate covers for a drainage system at a local kennel.
Destiny Overman of Warren presented two projects. On one, she completed a paper on the life of jazz icon Billie Holliday, focusing on the rendition of "Strange Fruit" and the impact it had on the Jim Crow era. She also created a children's book that delves into death and the process of grief.
For more information on the Honors Program, contact Evan Talbert at evan.talbert@highland.edu. For more on programs and classes at Highland Community College, visit highland.edu.