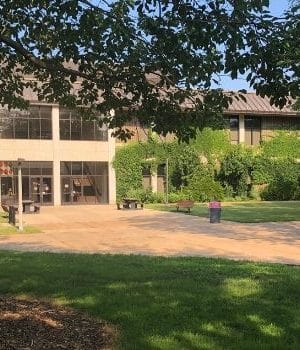 With collaboration between the Highland Concert Band and the Highland Orchestra, the Chamber Music Recital will be held on Sunday, Feb. 27 at 3 p.m. in the Fine Arts Theatre in the Ferguson Fine Arts Center, 2998 W. Pearl City Rd., Freeport, Ill.
The concert will feature chamber music in the form of percussion ensembles, string quartets, with the flute, clarinet, woodwind, and brass choirs. The repertoire will include music of the masters.
"The Highland College Instrumental Recital is a pleasant blend of small groups and choirs," said Scott Stich, conductor. "These pieces don't normally show up at our regular concerts. And everyone's part is like solos."
He adds, "Our best gift to the world is to keep performing live music for the public so that we never lose these cherished gifts of sound."
The concert is free and open to the public. Social distancing and masks are required. For more information on Fine Arts, visit highland.edu.