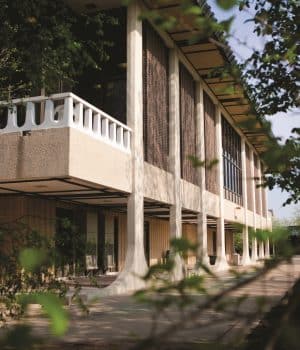 The 2019 Boyer Colloquium, "At the Intersection of Science, Technology, and Society" is scheduled for 7 p.m. on Thursday, April 25 in the Student/Conference Center, room H-201, 2998 W. Pearl City Rd., Freeport, Ill.
The colloquium's guest speaker, Julia Phillips, a Freeport native, now lives in New Mexico and is a retired former Vice president and Chief Technology Officer at Sandia National Laboratories, a U.S. Department of Energy multi-program science and engineering laboratory. Phillips is also a member of the National Science Board to help promote education in science and engineering.
Phillips will speak about the decline of research for neutron resources. The United States is closing many research reactors, which the rest of the world isn't, and American innovation research is being impacted. This research has to do with power sources and weapons. Research reactors are highly maintained and monitored. Research ranges from physics to medical radiation therapies, and also research into batteries. Phillips will discuss the pros and cons of neutron research.
"Dr. Phillips will talk about research reactors, a source of high energy neutrons that are important for producing critical materials widely used for medical diagnosis and treatment, testing materials used in radiation environments, and physics research," said David Esch, Physics and Engineering instructor. "The most capable reactors are fueled by highly enriched uranium, which is a danger for nuclear proliferation; U.S. policy requires minimization or elimination of the use of such fuel in civilian applications, but replacement fuels for existing reactors lie well in the future.  New research reactors that do not require these dangerous fuels have been planned and built around the world, but not in the U.S. which has not built a high-performance research reactor for over 50 years."
Dr. Phillips is the chair or co-chair of two national and international studies that emphasize the important roles that these reactors play and that advocate for a change in U.S. priorities to support these research reactors in the interest of national scientific and economic leadership.
The Boyer Colloquium, an annual event sponsored by the late Dr. M.E. Boyer, was created in 1994, to help students and communities understand the importance of the inter-relationships between ethics, economics, and ecology. The Boyer Colloquium Committee believes that if communities comprehend issues, the history of previous decisions and ramifications of prior actions, they will be better positioned to make informed decisions.
The program is free and open to the public. For more information about this year's Boyer Colloquium visit highland.edu or contact Dr. Brenden Dutmer, Associate Dean, Natural Science, and Mathematics, at brenden.dutmer@highland.edu.