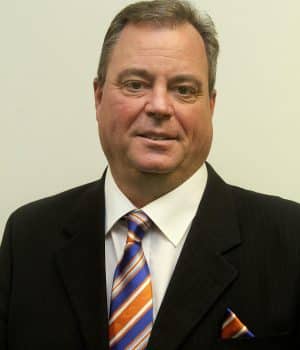 FREEPORT — The Highland Community College Board of Trustees is pleased to announce Trustee Shawn Boldt has been elected treasurer of the Illinois Community College Trustees Association (ICCTA) board.
"Representing the 48 community colleges in Illinois that serve 600,000 students annually is a privilege and an honor," Boldt said. "Being able to learn from the other schools and interact with their trustees and presidents allows me the opportunity to bring to Highland new ideas for best practices, curriculum enhancements, and recruitment and retention resources and tips."
Community service is at the core of Boldt's personal sense of purpose. He was elected to the Freeport City Council in 2001 and re-elected in 2003, 2007, and 2011 — serving a total of 14 years. During this time, he held chair positions within the Public Works and Finance committees, and the Committee of the Whole.
Boldt recently completed six years as chair of Immanuel Lutheran School and Immanuel Lutheran Church in Freeport, where he oversaw all budgeting, personnel decisions, communication, and public outreach, as well as policy and procedure creation and implementation. In addition, he is in his seventh year acting as Immanuel Lutheran School's Athletic Director and serves on the accreditation committee.
Other previous public service includes positions on the board of directors for Big Brothers/Big Sisters, the Stephenson County Convention and Visitors Bureau, the Northwestern Illinois Community Action Agency, and the Northwest Illinois Development Alliance.
Since being elected to the Highland Board of Trustees, Boldt has attended the Association of Community College Trustees' (ACCT) Annual Leadership Congress and National Legislative Summit and eagerly shared takeaways. Most recently, he was appointed to ACCT's Member Communication and Education Committee.
As a graduate of Northeast Community College in Nebraska, Boldt is an advocate for community colleges and is proud that both his son and daughter are graduates of Highland, and his daughter served as Highland's Student Trustee. Boldt said his academic years spent at Northeast Community College helped shape him to persist in his education through a four-year program at the University of Nebraska.
"My time at Northeast Community College allowed me to enter the college system and transition from a small rural high school, graduate and then move on to finish my degrees at the University of Nebraska," Boldt said. "While I was at Northeast, I served as the Student Senate President and as the student representative to the Board of Governors. Those opportunities allowed me to learn the value and see the impact of education on people's lives. I simply want to give back to the community college system and help ensure it is here for generations to come."